The Drawing Area in the School of Art and Design is sponsoring a presentation by NIU alum Chris Peuler.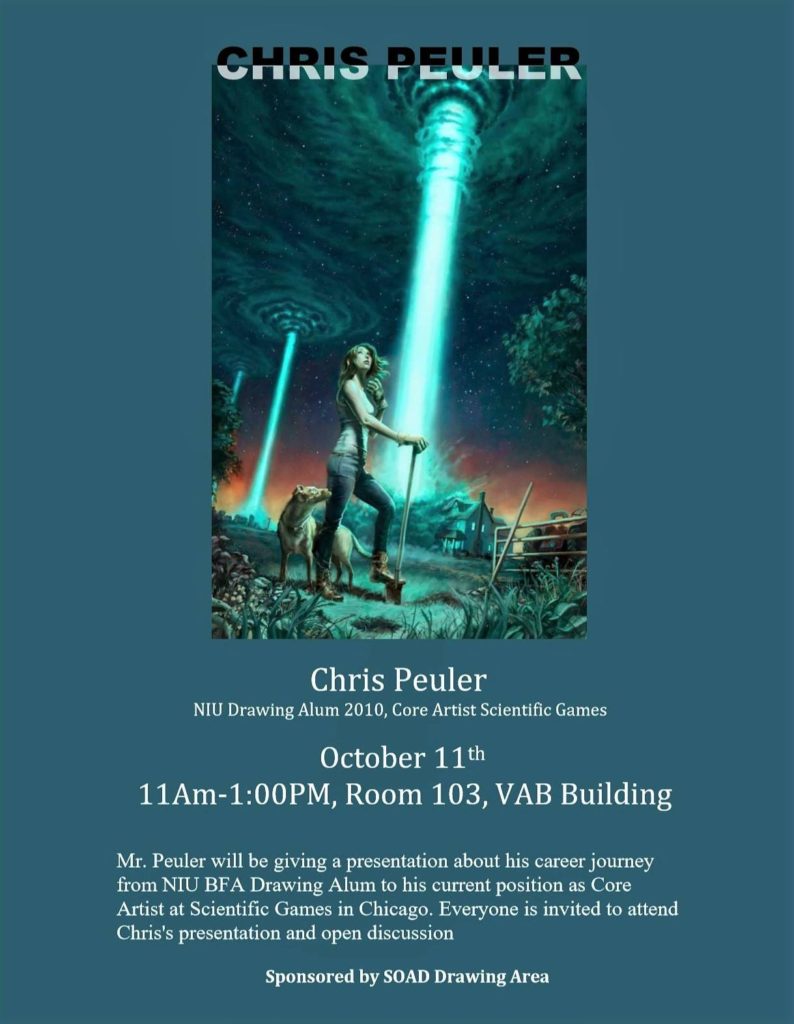 Peuler is the Core Artist at Scientific Games in Chicago, and a 2010 BFA graduate of the NIU School of Art and Design in Drawing.  Some of his original artwork can be viewed on his website chrispeuler.com.
He will be giving a presentation, Thursday, October 11, from 11 a.m. to 1 p.m. in room 103 of Jack Arends Hall, the visual arts building.