Elaine King, professor emerita of the School of Art at Carnegie Mellon University, and an alumnus of the NIU School of Art and Design, kicks off the 2018-2019 Elizabeth Allen Visiting Speakers in Art History Alumni Series, Monday, September 17, with "A Cultural Capital Quagmire: How the Art Market and Not Curators or Art Critics Legitimatize Cultural Products Today."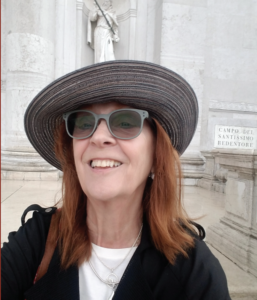 This free, open to the public lecture will be held at 5 p.m. in Jack Arends Hall Room 100 on the NIU Main Campus.
Drawing on sociological research on art world development and integrating ideas from the sociology of social movements and from social psychology, King will discuss how cultural products are legitimated as art, whether high or popular art. She will argue that there is an analogy between social movement success and recognition as art, so that the major concepts that explain the paths of social movements also apply to art worlds: economics, power, political opportunity structures, resource mobilization, and framing processes.
King teaches the history of art/theory/museum studies at Carnegie Mellon.  King holds a bachelor's of art history from NIU and a Ph.D. from Northwestern University.  She has served as both the executive director and chief curator of the Contemporary Art Center in Cincinnati, Ohio.  She has organized a wide range of one-person exhibitions for artists such as Barry La Va, Martin Puryear, Tishan Hsu, Gordan Matta-Clark, Elizabeth Murray, Mel Bochner, Nancy Spero, Robert Wilson, David Humphrey, and Martha Rosler.
She has been awarded multiple Smithsonian Research Fellowships and in the fall of 2020, King will be the guest curator at the MFMCA organizing an exhibition of artists from Puerto Rico, After Maria.
For further Information, contact the Art History Division at (815) 753-1474.
To celebrate the 50th Anniversary of Jack Arends Hall, this year's Elizabeth Allen Visiting Speakers in Art History features all NIU alumni.  Upcoming lectures include:
Wednesday, October 17, 2018, Jack Arends Hall 100, 5 p.m.
Thomas Russo, Associate Dean, International Programs; Professor, Art History, Drury University
"Defining Sacred Spaces: Sculpture in the Romanesque Church"
Tuesday, November 20, 2018, Jack Arends Hall 100, 5 p.m.
Alexandra Green, Henry Ginsburg Curator for Southeast Asia, the British Museum
"Image as information: materializing the Buddha in late Burmese art"
Organized by the NIU Center for Burma Studies
Monday, February 4, 2019, Jack Arends Hall 100, 5 p.m.
Samuel Dodd, Visiting Assistant Professor, Ohio University
"All Eyes on Space: An Architectural History of Television"
Wednesday, February 27, Jack Arends Hall 100, 5 p.m.
Freida High W. Tesfagiorgis, Evjue-Bascom Professor Emerita of African and African American Art History and Visual Culture, University of Wisconsin – Madison
"Serious Change: Toward A More Meaningful Diversified Artworld"
Tuesday, April 9, 2019, Jack Arends Hall 100, 5 p.m.
Rhonda Taube, Professor and Chair, Department of Art and Art History, Riverside City College
"Xena Warrior Princess Meets Efraín Rios Montt: Contemporary Maya Dance and Pop Culture Imagery in Highland Guatemala"