The NIU School of Art and Design is hosting "Bridges" an exhibition of digital graphics and augmented reality by three art faculty members from Poland's University of Silesia, at Gallery 215, located at 215 Fourth Street in DeKalb.  The exhibition opens with a reception starting at 5 p.m., Wednesday, September 19.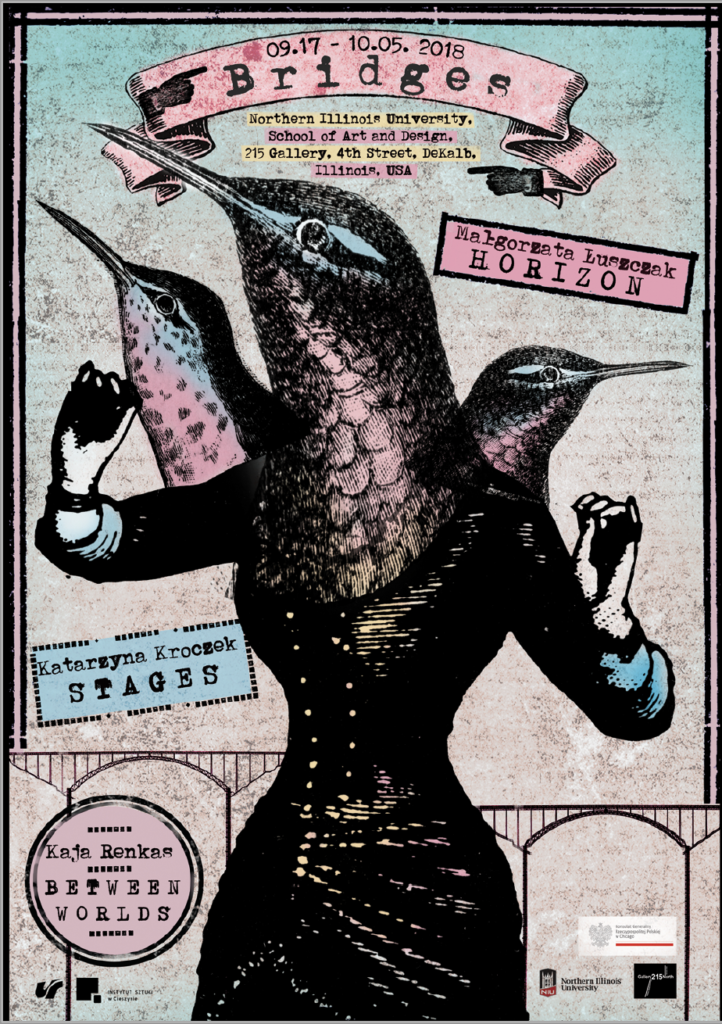 Bridges is a trans-continental journey, the physical mingling of thoughts, ideas and images.
Three artists, working together at the Faculty of the Arts of the University of Silesia: Malgorzata Luszczak, Katarzyna Kroczek-Wasinska and Kaja Renkas come together in one space.  This time, outside their parent institution, outside the places where they live and create their art.  Each of them is very expressive and each creates her own artistic universe.  Here, however, they co-exist, they complement each other and build transient spaces between their worlds.
The bridges in the title are a guiding idea, they serve as a pretext to initiate a dialogue.  Although the artists use the same medium – digital graphics – each uses it in a completely different way.
The artists also build bridges in their search for new artistic solutions – between the already traditional workshop of digital graphics and the newest media.  In this presentation, it is the augmented reality.
"Bridges" runs in NIU School of Art and Design Gallery 215 from September 17 through October 5.  There is an open to the public reception beginning at 5 p.m. in Gallery 215, 215 Fourth Street, DeKalb, Wednesday, September 19.