Tracy Nunnally, Technical Director/Head of Design and Technology for the NIU School of Theatre and Dance has been honored by the Illinois Theatre Association with the 2018 Award of Excellence for College and University Theatre.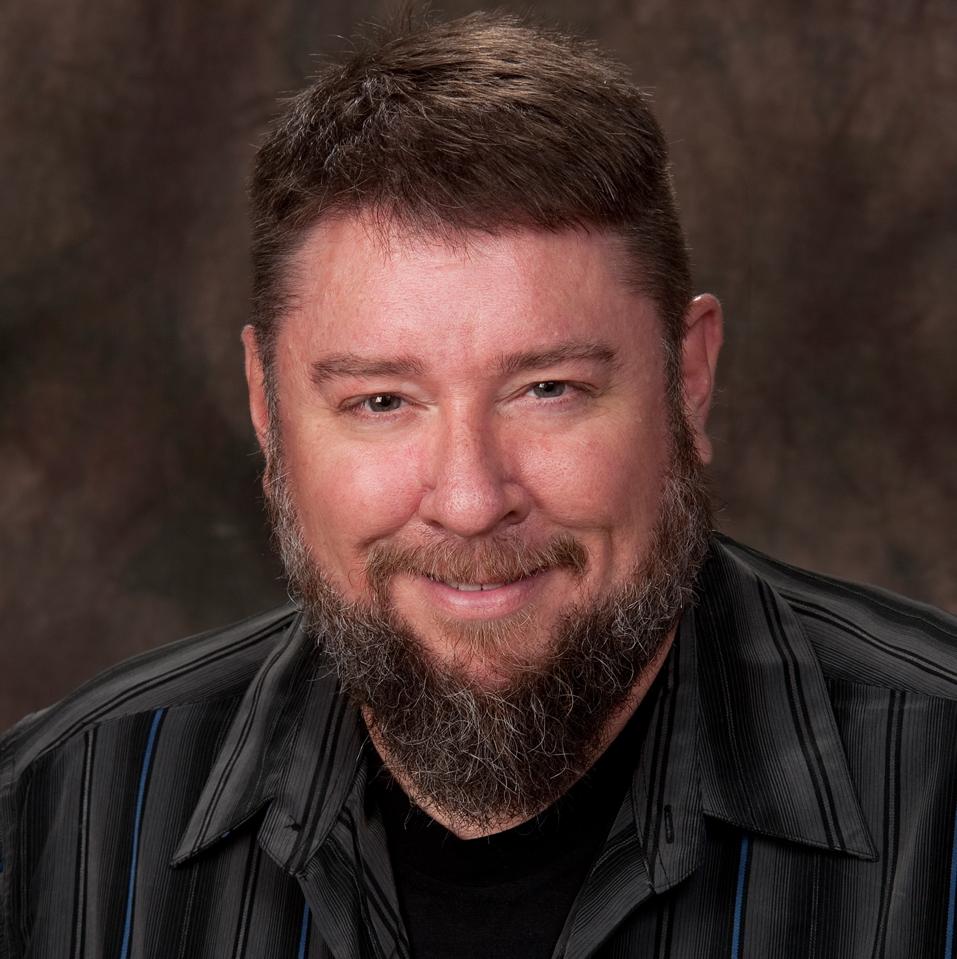 Nunnally is one of nine winners of ITA awards who will be honored at an awards presentation during the association's Annual Red Carpet Gala at Drury Lane Theatre, Oak Brook, Ill. on Saturday, August 25.
"We are thrilled to provide this much-deserved recognition to prime movers in academic, community and professional theatre and to celebrate their noteworthy accomplishments," said Aimee-Lynn Newlan, ITA Executive Director.
Nunnally has worked in professional theatre for over thirty years.  His contributions include all aspects of theatre automation, motion control, rigging, pyrotechnics, special effects, scenery construction, and technical design. He is an active member in a great number of professional theater and theater technology associations and groups.
His special interest is rigging, and he is the owner and president of Vertigo™, a performer flying effects and rigging company.  Through Vertigo, Professor Nunnally provides flying effects for around three hundred productions per year, including numerous productions of Mary Poppins, Peter Pan, Beauty and the Beast, The Wizard of Oz, Aladdin, Little Mermaid, Tarzan, Billy Elliot, Seussical, and A Christmas Carol. His most notable professional credits include the Broadway tours of Camelot, Dr. Dolittle, Tarzan, and 9 to 5, as well as the Broadway productions of Curtains and Medea.
In addition to his professional work, Nunnally presents an annual master class on performer rigging, known as the TOP Flight Academy.
The full list of ITA honorees for 2018 includes:
2018 Award of Excellence Recipients
College/University Theatre – Tracy Nunnally, Northern Illinois University
Community Theatre – Peoria Players Theatre
Creative Drama – Skyline Studios
Professional Theatre – Tamara Sibley, TMS Casting
Theatre for Young Audiences – Jeremy Schaefer
Secondary School Theatre – Kathleen Svoboda, Peoria Notre Dame H.S.
Anne Thurman Mentorship Award – Aimee-Lynn Newlan, Illinois Theatre Association
2018 Awards of Honor
Non-ITA Member – Chicago Shakespeare Theater's Education Department
ITA Member – Karen M. Hall, Maine East High School