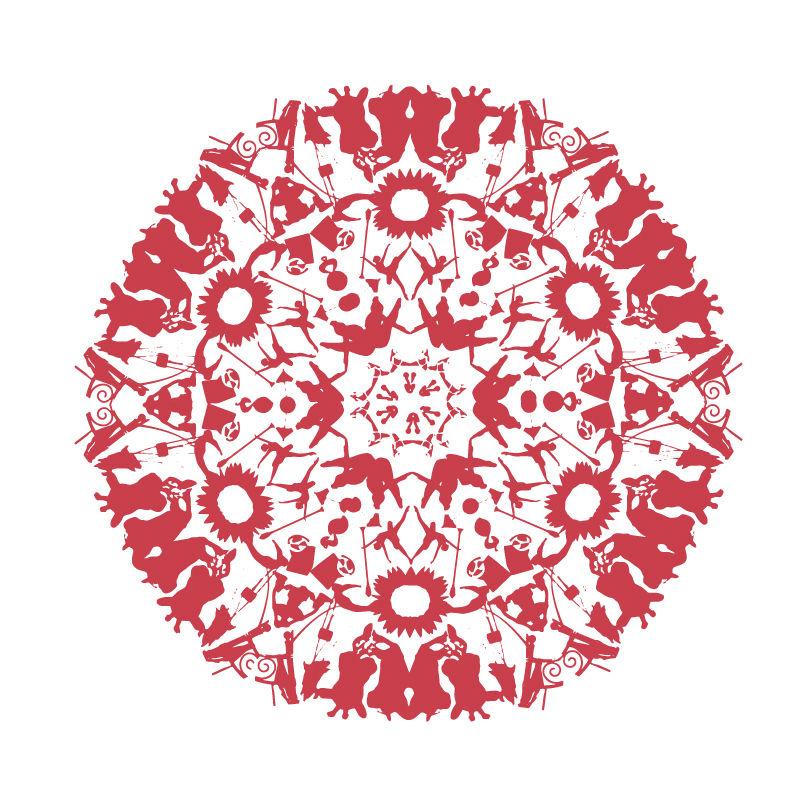 On March 29, 2022 students in Jessica Labatte's ARTD 464 Advanced Photography Post Production class set a Guinness World's Record for the largest paper snowflake when they made one that is 44 feet and six inches. It was more than double the previous world record holder.
The record has been certified by the Guinness Book of World Records and you can come see the largest paper snowflake ever created when it is displayed in NIU's Founders Memorial Library from March 20 – April 10.
A special event will be held Thursday, March 23 that will feature a reception, opportunities to have your picture taken with the world's largest paper snowflake as your backdrop, a create your own paper snowflake workshop, two talks featuring NIU experts, a time lapse video of the world record paper snowflake creation, real-time snowfall counts from Science on a Sphere, NIU student snowflake designs and much more.
The reception will be held from 4 p.m. to  7 p.m., March 23 in Founders Memorial Library.
At 4:30 p.m. there will be an expert talk by Joseph O'Brien, atmospheric science software specialist at Argonne National Laboratory's Environmental Science Division and Victor Gensini, associate professor in the NIU department of earth, atmosphere and the environment where he specializes in extreme weather, climate variability/change and prediction
At 5:30 p.m. an artist talk with NIU photography students and  Jessica Labatte, associate professor and head of the photography department.