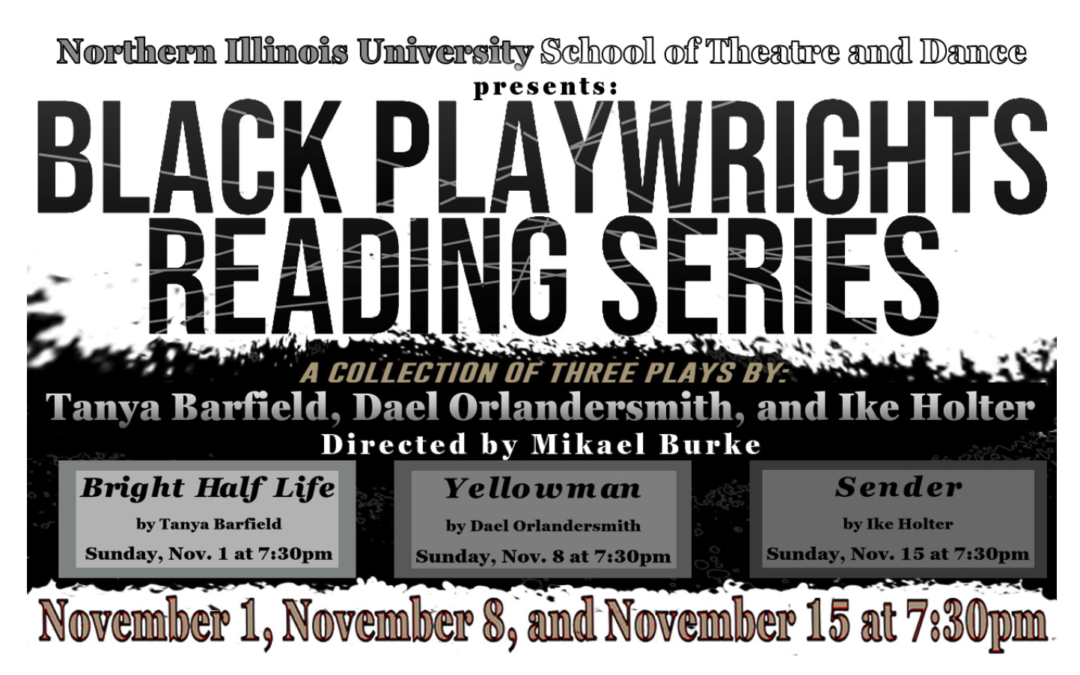 The final show in the NIU School of Theatre and Dance Black Playwrights Reading Series is "Sender" by Ike Holter, Sunday, November 16.
The reading will be live streamed on Zoom (passcode: 697381), at 7:30 p.m. "Doors" will open at 7 p.m. Following the reading, we invite you to stay on the same link for a talkback with the director, Michael Burke and cast, Theatre and Dance alumni Alys Dickerson, Kris Downing, Kylah Williams and Rotimi Agbabiaka.
Sender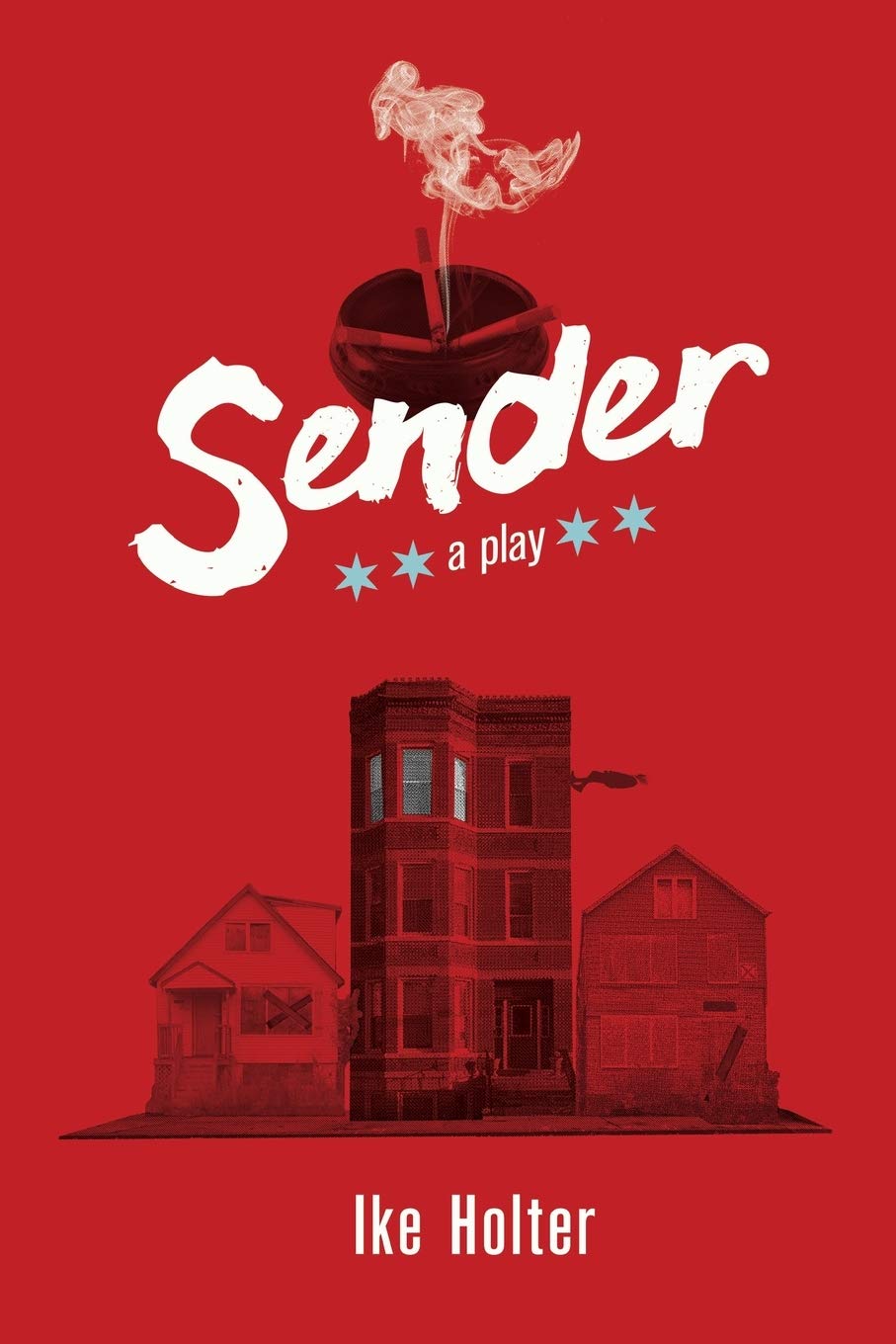 Ike Holter's Sender thrives on the contrast between order and chaos and the tensions that emerge as we leave childhood and adolescence behind to contend with the demands of "adulting." In this comedy, Holter presents us with four millennial friends wrestling with these issues. While each is at a different stage of "growing up," one of the friends has disappeared and has been presumed dead. Yet, at the beginning of the play, he returns and completely upends the balance established in his absence. This witty, foul mouthed, and razor-sharp play asks: "What does growing up mean . . . and is it even desired in this day and age?"
Sender is one of seven plays in Holter's Rightlynd Saga, all to be published by Northwestern University Press. Holter's plays are set in Chicago's fictional fifty-first ward. The other plays in the cycle are Exit Strategy, Lottery Day, Prowess, Red Rex, Rightlynd, and The Wolf at the End of the Block.
Ike Holter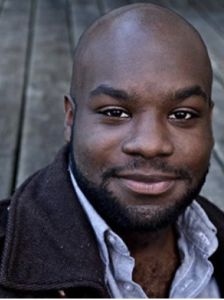 Ike Holter is a 2017 winner of the Windham-Campbell Prize, one of the highest awards for playwriting in the world. Holter is a resident playwright at Victory Gardens Theater, and has been commissioned by The Kennedy Center, South Coast Rep and The Playwrights' Center. His work has been produced across the country from Goodman and Steppenwolf in Chicago to the Lily Tomlin Center in LA to Primary Stages off-Broadway.
Cast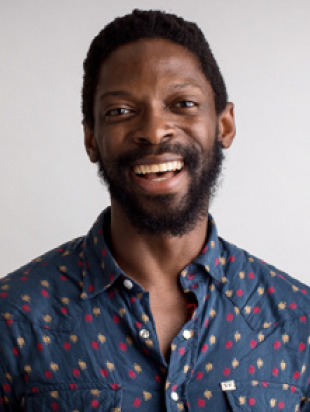 Rotimi Agbabiaka (Lynx) most recently originated the roles of Salima in House of Joy (California Shakespeare Theatre) and Cellphone/Narrator in If Pretty Hurts Ugly Must Be a Muhfucka (Playwrights Horizons, NYC). Other acting credits include Father Comes Home From the Wars … (American Conservatory Theatre/Yale Repertory Theatre), Tom Waits's Black Rider (Shotgun Players), Bootycandy (Brava Theater/BACCE, Theatre Bay Area award), originating the title role in runboyrun (Magic Theatre), and several shows with the Tony Award-winning San Francisco Mime Troupe. Rotimi penned the plays Type/Caste (Theatre Bay Area award), MANIFESTO, and Seeing Red; teaches performance to students from pre-school through college; and has graced nightlife stages around the world (as alter ego Miss Cleo Patois). He earned his MFA in Acting from NIU.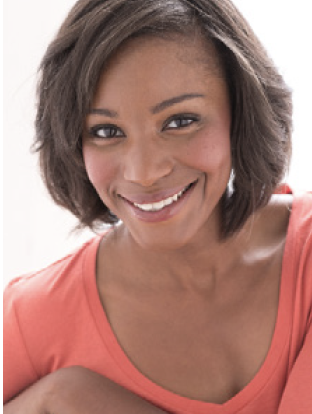 Kylah Williams (Tess) is a Chicago native and alumna of Northern Illinois University. With over 15 years of professional performance experience, she recently transitioned into the role of associate director of the Black Ensemble Theater in Chicago, where she also serves as head of several arts education programs. When she isn't writing, directing, or teaching, she enjoys storytelling through audiobook narration.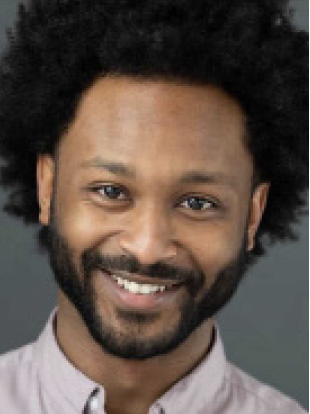 Kris Downing (Jordan) is an actor from Chicago. He received his BFA at Northern Illinois University. Recently, Kris has appeared in ads for Ford and Target as well as a guest spot on Chicago Fire, but he truly enjoys theatre as his first passion. Precious theatre credits include Frank in Melancholy Play, Himself in The Memo, Romeo in Romeo and Juliet, and an understudy for Ike Holter's Red Rex.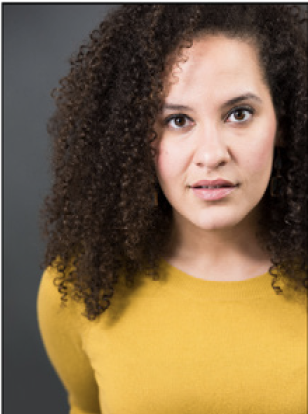 Alys Dickerson (Cassandra) is an actor, artist, and musician from Indianapolis, IN by way of Chicago, Illinois. Alys graduated with a Masters in acting, from Northern Illinois University in 2016 and has studied at the Moscow Art Theatre graduate certificate program of 2015. In 2020, Alys has moved her creative efforts into conversations around education, healing and change. Currently serving in education and building anti racist curriculum for conversations and learning 'Race in Rural America' at American Players Theatre in Spring Green, Wisconsin. Remembering her favorite roles played: Lady Macduff, Antigone, Lady in Green, The Jewish Wife.
Production Team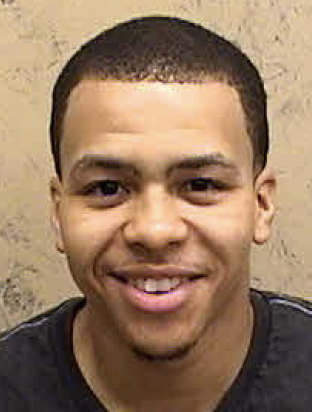 Brandon Sapp (Preshow Playlist) is 24 years old from Chicago, Illinois. His passion for acting stemmed from High School, being involved with the IHSA speech and debate team, where he learned the fundamentals of public speaking and competed in regional, state, and national competitions. Currently, he is a senior BFA in acting candidate at NIU. His play credits include: The Flick by Annie Baker, NIU's devised production of Wonderfully Alice, The Shipment by Young Jean Lee, Your Excellency by James Henry Gooding, and Time of Your Life by William Saroyan. Brandon is happy to help with the cast of Bright Half Life and looks forward to supporting the Black Playwrights Reading Series.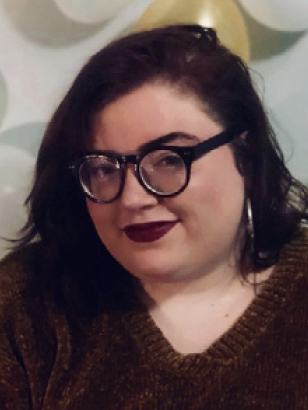 Rachel Seabaugh (Poster Design) is a second-year MFA in scenic design candidate from St. Louis, Missouri. She received her Bachelor's of Art in theatre in May 2019 from Truman State University.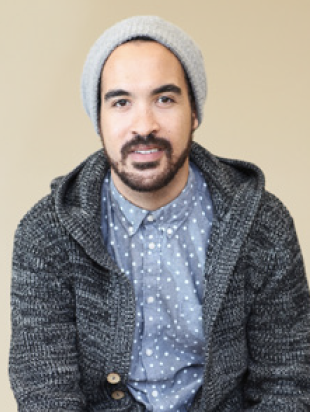 Mikael Burke (Director) is a Jeff-nominated director, deviser, and educator. A Princess Grace Award winner in Theatre and graduate of The Theatre School at DePaul University (MFA Directing), Mikael has most recently worked with Victory Gardens Theatre, Northlight Theatre, Jackelope Theatre Company, About Face Theatre, First Floor Theater, American Theatre Company, Chicago Dramatists, and The Story Theatre in Chicago, and regionally with Asolo Repertory Theatre, GEVA Theatre Center, and Indiana Repertory Theatre. A former Victory Gardens Theatre Director's Inclusion Initiative Fellow, he recently served as Northlight Theatre's inaugural artistic fellow and also serves as head of the directing concentration of the Summer High School Training Program of the Theatre School at DePaul University. Mikael is an adjunct faculty member of the Chicago College of the Performing Arts at Roosevelt University, and a faculty member in the theatre division of the National High School Institute (Cherubs) at Northwestern University. Recent directing credits include At the Wake of a Dead Drag Queen by Terry Guest; Beauty and the Beast by Lucy Kirkwood & Katie Mitchell; This Bitter Earth by Harrison David Rivers; and Hooded, or Being Black for Dummies by Tearrance Arvelle Chisholm.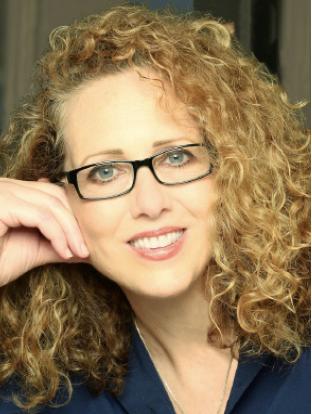 Kay Martinovich (Producer) is Associate Professor of Acting and Head of Performance here at NIU. She has produced the SoTD MFA/BFA Actor Showcase at Chicago's Chopin Theater for the past six years. Her NIU directing credits are Lisa McGee's Girls and Dolls, which was recently streamed live; A Bright New Boise by Samuel D. Hunter; A Skull in Connemara by Martin McDonagh; Middletown by Will Eno; Intimate Apparel by Lynn Nottage; The Trestle at Pope Lick Creek by Naomi Wallace; The Real Thing by Tom Stoppard; and Women In To Light (devised). Kay has a Ph.D. in theater historiography from the University of Minnesota, Minneapolis and an M.Phil. in Irish theater and film studies from Trinity College, Dublin, Ireland. She is a proud member of the Stage Directors and Choreographers Society (SDC).
About the Black Playwrights Reading Series
Welcome to the Black Playwrights Reading Series sponsored by Northern Illinois University's School of Theatre and Dance. We are proud to offer three readings of work by contemporary writers Tanya Barfield, Dael Orlandersmith, and Ike Holter, directed by Chicago-based director, deviser, and educator Mikael Burke, and featuring our talented alumni.
This series emerged from our desire to respond, as theatre artists and educators, to the ongoing protests for racial justice and equity. We affirm as a School that Black Lives Matter and that Black art matters.
To choose the plays for this series, three faculty members read dozens of plays by twentieth-and-twenty-first century Black playwrights before finally settling on a list of six plays, from which director Mikael Burke selected three. The series begins with New York-based playwright Tanya Barfield's Lambda Award-winning Bright Half Life (2014). The play jumps backwards and forwards in time to create an affecting and complex portrait of an interracial relationship between two women. The next play, Yellowman (2002) by Dael Orlandersmith was a finalist for the Pulitzer Prize and dramatizes the impact of colorism on a fledgling romance. Chicago native Ike Holter's Sender (2016) completes the series with his tale of four friends entering young adulthood. When one member of this tightly knit group disappears without a trace, they mourn him and move on. His sudden reappearance a year later disrupts all their lives.
These readings highlight the incredible talents of Black Voices and our Black and LGBTQ+ alums. We hope you enjoy the series and that you join us after each reading for a talkback with the director and each cast.
— Gibson Cima, Jeremy Floyd, Kay Martinovich
Committee on Black Playwrights Reading Series
"Sender" by Ike Holter
Northern Illinois University School of Theatre and Dance Black Playwrights Reading Series
Sunday, November 15, 7:30 p.m.
Zoom link
Passcode: 697381