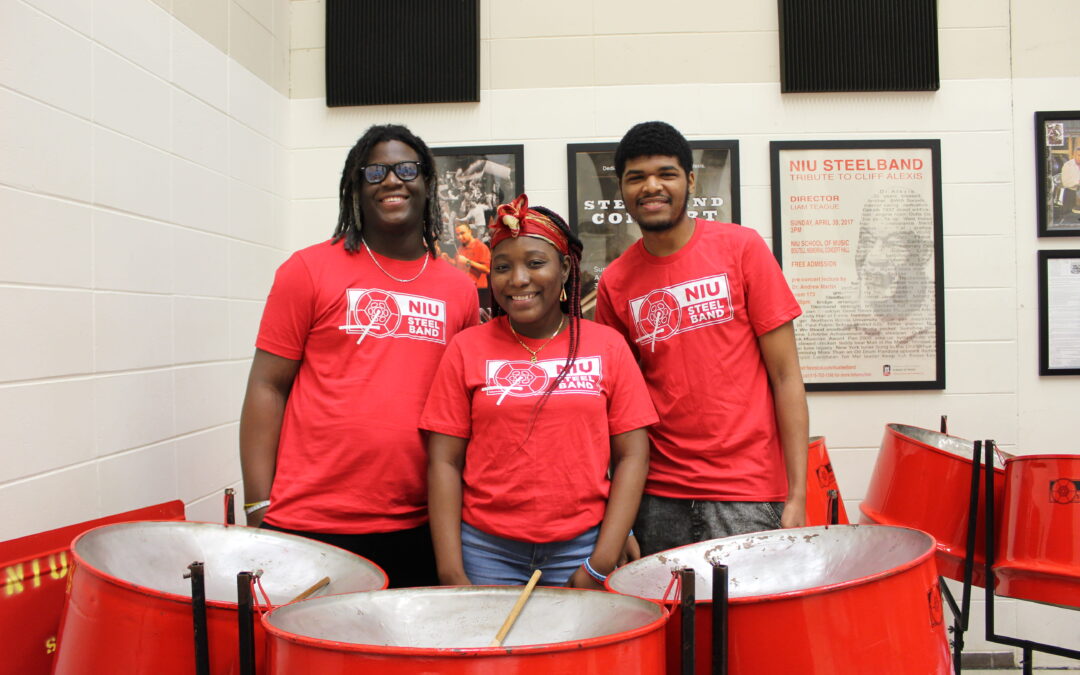 The NIU Foundation has established a crowdfunding campaign to support three School of Music graduate students from Trinidad and Tobago who are earning their master's degrees in music with an emphasis in steelpan performance at NIU.
Joshua Bedeau, Jalen Charles and Rashunda Dorset-Headley knew that it would be expensive as international graduate students studying in America, but they are committed to fulfilling their potential and earning their degrees. They hope to use these advanced degrees to help change and effect the steelband community in their homeland and in the world at large.
The steelpan was invented in Trinidad and Tobago and NIU is the pre-eminent place to study the instrument in the United States. The JJR (Joshua, Jean and Rashunda) Relief Fund will help aid the three students and allow them to fully focus on their degree and make the best out of every opportunity.
There are several levels of support to choose from at the NIU crowdfunding page to help these three students.