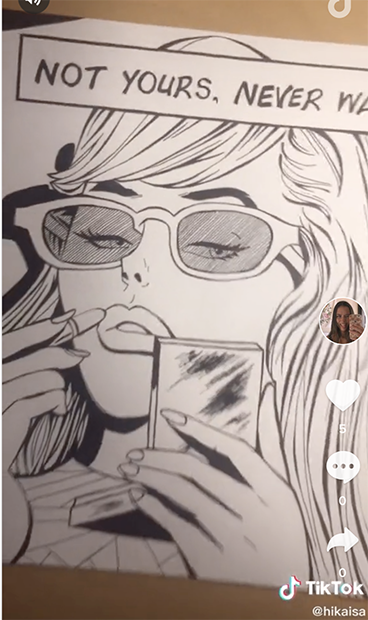 As NIU and the world around us deals with a global pandemic, artists continue to find ways to express themselves. In the College of Visual and Performing arts the learning and teaching hasn't stopped, it's simply evolved to meet the needs and limitations of the situation. Over the coming days, we'll be featuring how NIU students, alumni and faculty in the arts are continuing to do what they love.
Kaisa Holmstrom
Major: Business
Hometown: Hancock, Mich.
"Here's video of some art I made yesterday."
Are you a student, alumni or faculty member in the NIU College of Visual and Performing Arts with video of yourself performing or creating, or photos of a finished product? Use this form to share it with us.