Huskie Spotlight: Nate Lin, '24, Jazz Performance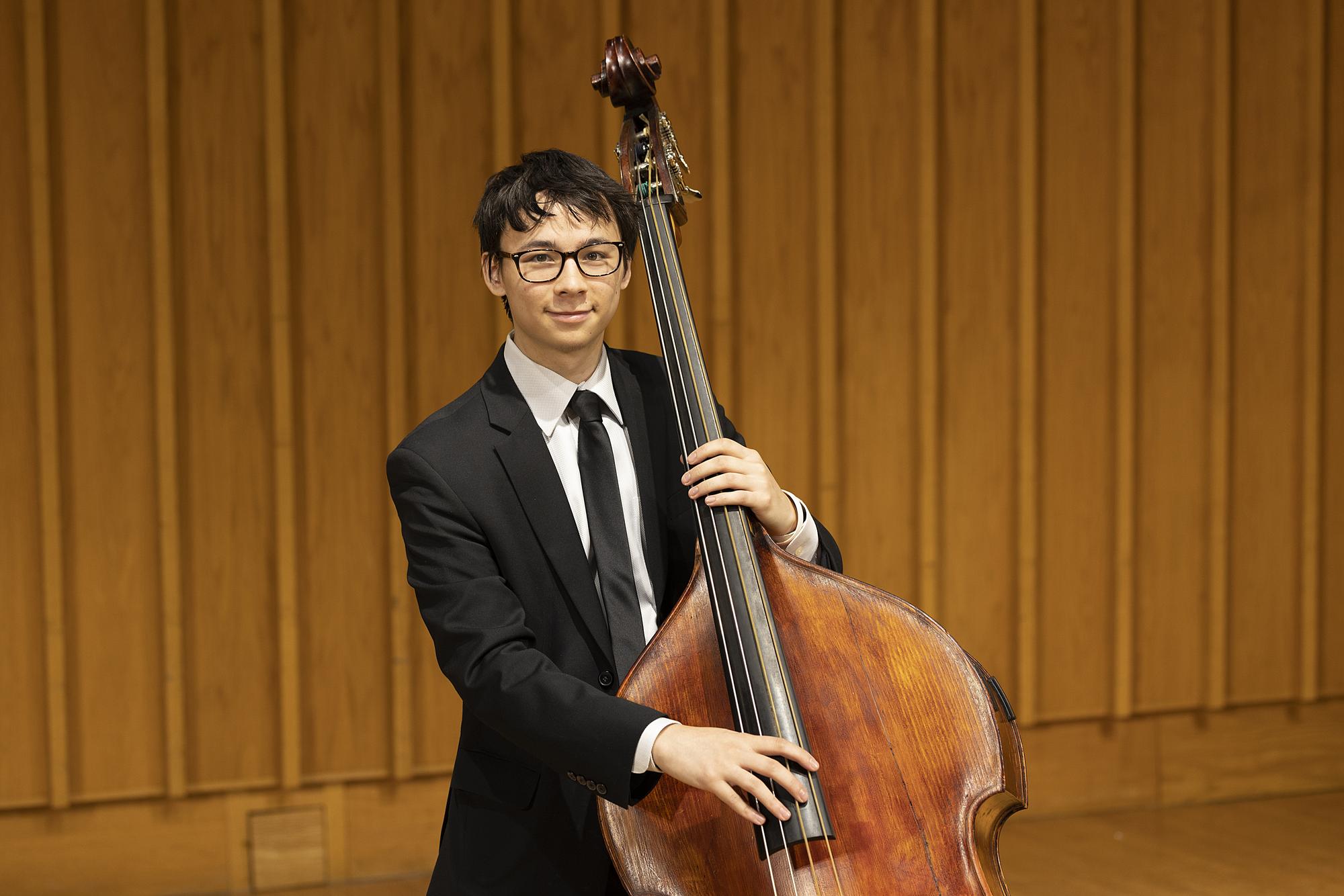 What did you want to be when you were growing up?  As far back as I can remember I always wanted to be a musician.
What is your major (and/or minor) and why did you decide on this course of study? My major is jazz bass performance because jazz is my favorite music to play.
What is your favorite thing about studying and/or playing music at NIU? My favorite thing about studying at NIU is the people in the jazz program. The students are talented and supportive, and the faculty are all outstanding educators and performers.
How have you connected with other students at NIU? I have connected with my peers through classes, ensembles, clubs, and other peers.
Are you involved in any student organizations or extra-curricular activities? I am a member of the NIU fencing club. In addition to being a lot of fun, I met some of my best friends through this organization.
Who has been one of your favorite instructors/professors and why?  One of my favorite professors at NIU is Prof. [Reggie] Thomas. He is staggeringly knowledgeable and experienced, and somehow always finds a way to translate that experience into a relevant and comprehensible form. Most importantly though, he cares about all of his students as people and is always advocating for their success.
Why did you choose NIU to study music? I chose to study music at NIU because of the jazz faculty and the reputation of the program.
Where is your favorite spot on campus or in the community? My favorite spot on campus is the music building. I am drawn to it because my classes are inside of it.
What advice would you give to a student who is applying to colleges? My advice to a student applying to college is to relax a little. It's not as big a deal as schools makes it out to be, although it doesn't hurt to apply to more colleges just to ease your mind.
What do you do to relax or recharge? When I want to relax and unwind I practice drums.
Coming to college, what is something that you have had to learn to do differently? Coming to college I had to learn to manage my time, balance my own schedule, and decide that some activities had to go due to time constraints.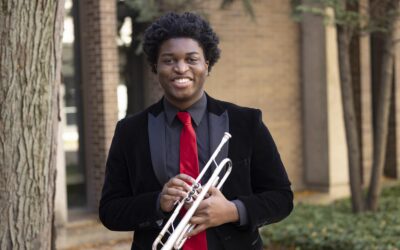 Music Huskie SpotlightHuskie Spotlight: Gabriel Wade, '24, Master of MusicWhat did you want to be when you were growing up?  Ever since starting band and piano class in middle school, I've always wanted to make music a major part of my life. That led to me pursuing a...