Huskie Spotlight: Megan Rault, '24, Jazz Studies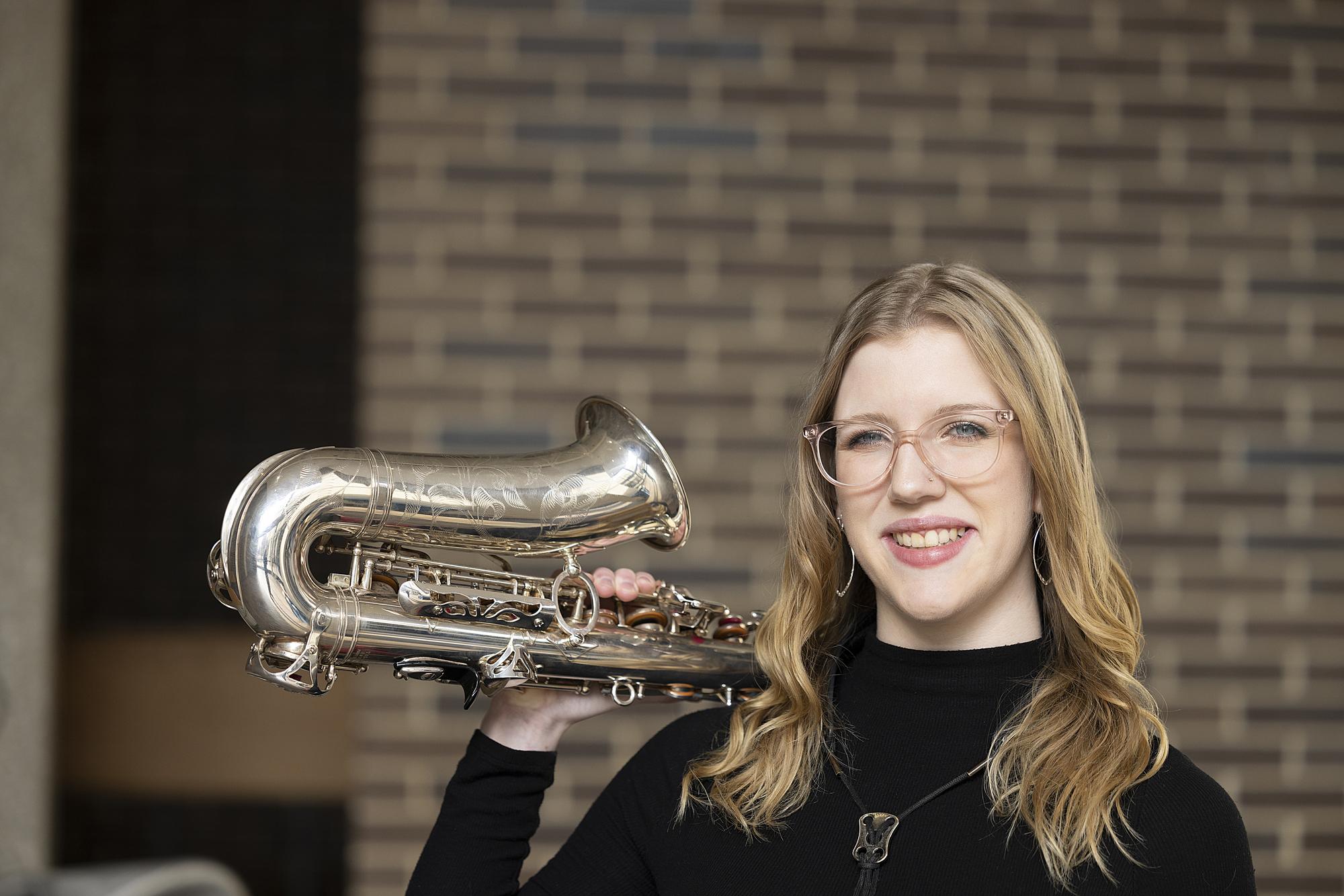 What is your major (and/or minor) and why did you decide on this course of study? Music Performance – Jazz Studies
What is your favorite thing about studying and/or playing music at NIU? My favorite thing about studying and playing music at NIU is how often I am able to collaborate and learn from others in a variety of settings from the classroom to in between classes to rehearsals to the jam sessions. Everyone has a different perspective on things and I enjoy hearing the various opinions.
Are you involved in any student organizations or extra-curricular activities? I am currently serving as the Vice President on the NIU Jazz Education Network (JEN) Board, a senior representative for the School of Music Student Advisory Board, and a peer mentor for the Mentors in Violence Prevention (MVP) for the Academic Diversity, Equity, and Inclusion (ADEI) Department. Each position has taught me how to be a stronger leader as well as teaching me how to advocate for myself and others better. The better I can communicate the needs of students, the better experience students will have.
Who has been one of your favorite instructors/professors and why?  One of my favorite professors is Prof Bradfield, the jazz saxophone professor and Jazz Theory instructor. He is incredibly knowledgeable about jazz history, records, language, doubling, pretty much everything. He has taught me so much about myself as a musician and a person and I'm very thankful to have had him as a mentor during my almost four years here.
Why did you choose NIU to study music? I couldn't see myself doing anything else but music! I also love the jazz professors here and wanted to study with them and learn as much as I could from them.
Where is your favorite spot on campus or in the community?  Cast Iron Coffee is one of my favorite spots because of the minimalist atmosphere and incredible chai tea. It is a great place to study or to catch up with friends!
What advice would you give to a student who is applying to colleges? Go to the place that feels the most like home. Home has everything you could need and if something isn't immediately there, you'll discover it by working on yourself and following the path you want to be on.
What do you do to relax or recharge? I play with my kitty and hedgehog (not at the same time they don't like each other) to relax. They get my mind off of stressful things and remind me that life really is as simple as drinking water, eating food, and sleeping.
Coming to college, what is something that you have had to learn to do differently? I've actually had to think about eating, it sounds weird, I know. Back at home, I had 3 square meals a day and one of them my parents made everyday, I forgot that now that I am in college, I have to make all of my meals everyday… or get take out but I would not recommend that financially.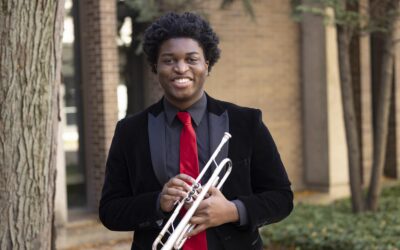 Music Huskie SpotlightHuskie Spotlight: Gabriel Wade, '24, Master of MusicWhat did you want to be when you were growing up?  Ever since starting band and piano class in middle school, I've always wanted to make music a major part of my life. That led to me pursuing a...