Huskie Spotlight: Liam Weber, '25, Music Performance and Music Education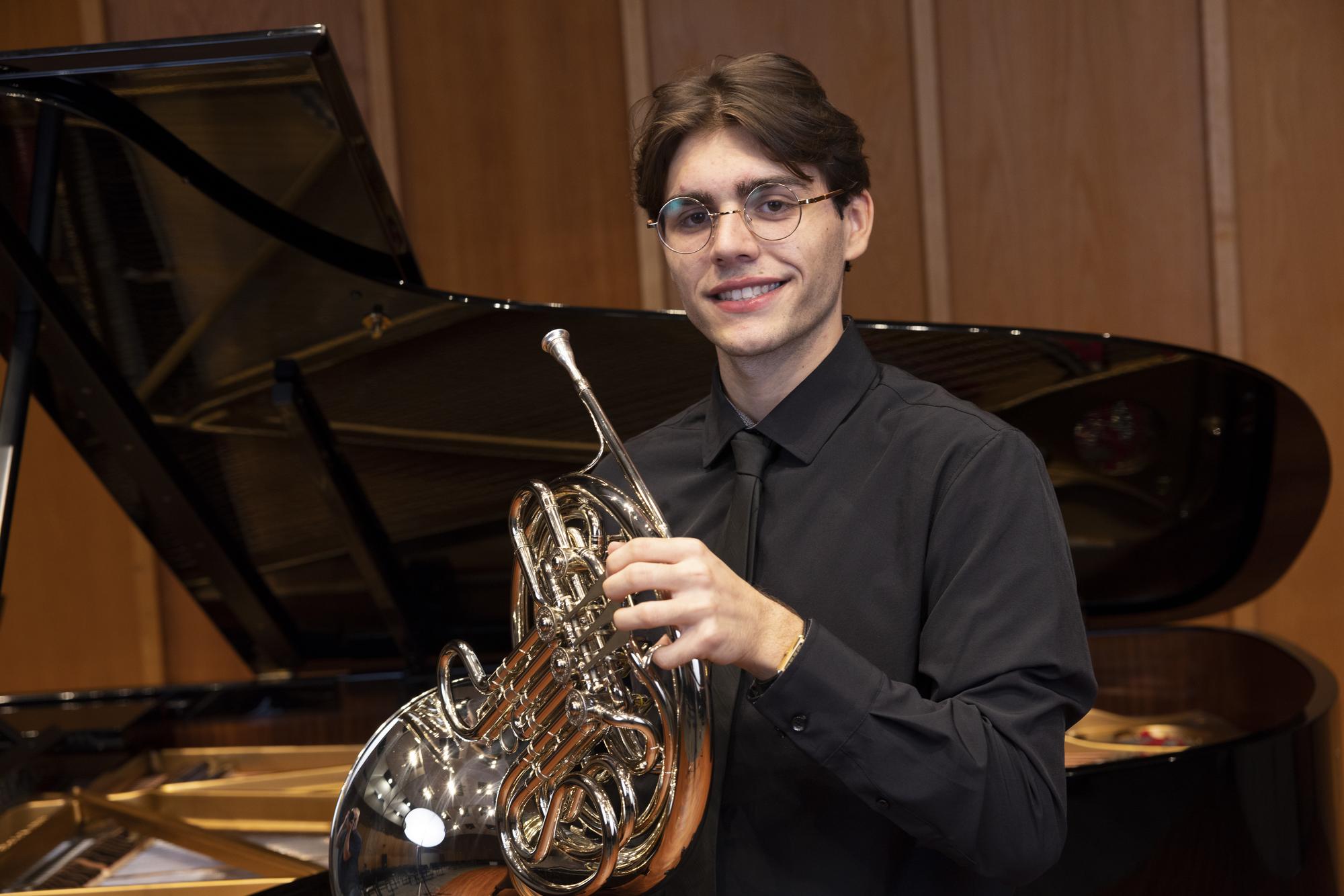 What did you want to be when you were growing up?  By middle school I had already decided on becoming a music major. Originally I just wanted to be a middle school band director, but now I want to do that plus being a French horn player in an orchestra. I have always loved classical music and I'm super excited to be studying it at NIU.
What is your major (and/or minor) and why did you decide on this course of study? I am double majoring in music performance and music education. My goal is to play in an orchestra and teach band!
What is your favorite thing about studying and/or playing music at NIU? Music at NIU is amazing, my favorite part about studying at NIU is the professors and support/time they give. I feel super supported by my teachers and it has dramatically helped my horn playing and musicianship.
How have you connected with other students at NIU? Honestly, just being yourself is the best way to connect with other students and make friends. Everyone here at NIU is super nice and all want friends too, no one wants to be alone. Almost all of my friends are people from my classes. In music school everyone is pretty close because we all need the same required classes, so making enemies is a huge mistake: plus you will need to be on good terms with everyone for workplace connections eventually. Just be nice, you will make friends and they'll love you.Who has been one of your favorite instructors/professors and why? Picking a single favorite professor is too difficult! The music theory professor, Dr. [Lucia] Matos, was the most supportive teacher I have ever come across, she genuinely cared about each and every one of her students. Dr. [Brian] Penkrot, the aural skills teacher, was also amazing, his class was one of the most enjoyable I've taken and seriously made an impact on my musicianship. Finally, Dr. [Thomas] Bough, the band director, is so knowledgeable and has a clear idea of what he wants for the band to do and I respect that immensely. He really boosts everyones level and creates amazing music.
Why did you choose NIU to study music? School is expensive and NIU offers an amazing music program at a price you cannot beat in the state.
Where is your favorite spot on campus or in the community? My favorite spot on campus is the library or music library. My mom is a librarian, so I've always loved libraries. The feeling of being surrounded by books and others actually working motivates me to work hard. If I need to get something important done, I go to the library.
What advice would you give to a student who is applying to colleges? If you are applying to be a musician: Do not stress about your music audition, if you go in a mess you'll sound like a mess. Just have fun with your audition, you get to show off! If you prepare well, you cannot fail.
If you aren't applying for music just keep yourself organized. I wish I was more organized for my applications, honestly it would have saved hours.
What do you do to relax or recharge? In my free time I like to take naps and read. The book I am reading right now is "Born a Crime" by Trevor Noah, right now it's the book all starting English classes are reading as a shared experience.
Coming to college, what is something that you have had to learn to do differently? The hardest adjustment you will have to make coming to college is that you need to be independent, mommy can't write your emails anymore. It's terrible in the beginning and overwhelming, but just realize it gets easier and eventually feels nice.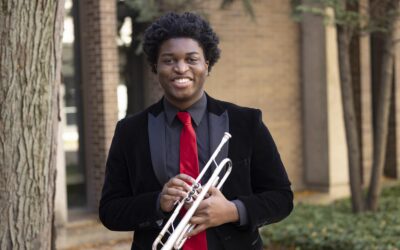 Music Huskie SpotlightHuskie Spotlight: Gabriel Wade, '24, Master of MusicWhat did you want to be when you were growing up?  Ever since starting band and piano class in middle school, I've always wanted to make music a major part of my life. That led to me pursuing a...