Huskie Spotlight: Gabriel Wade, '24, Master of Music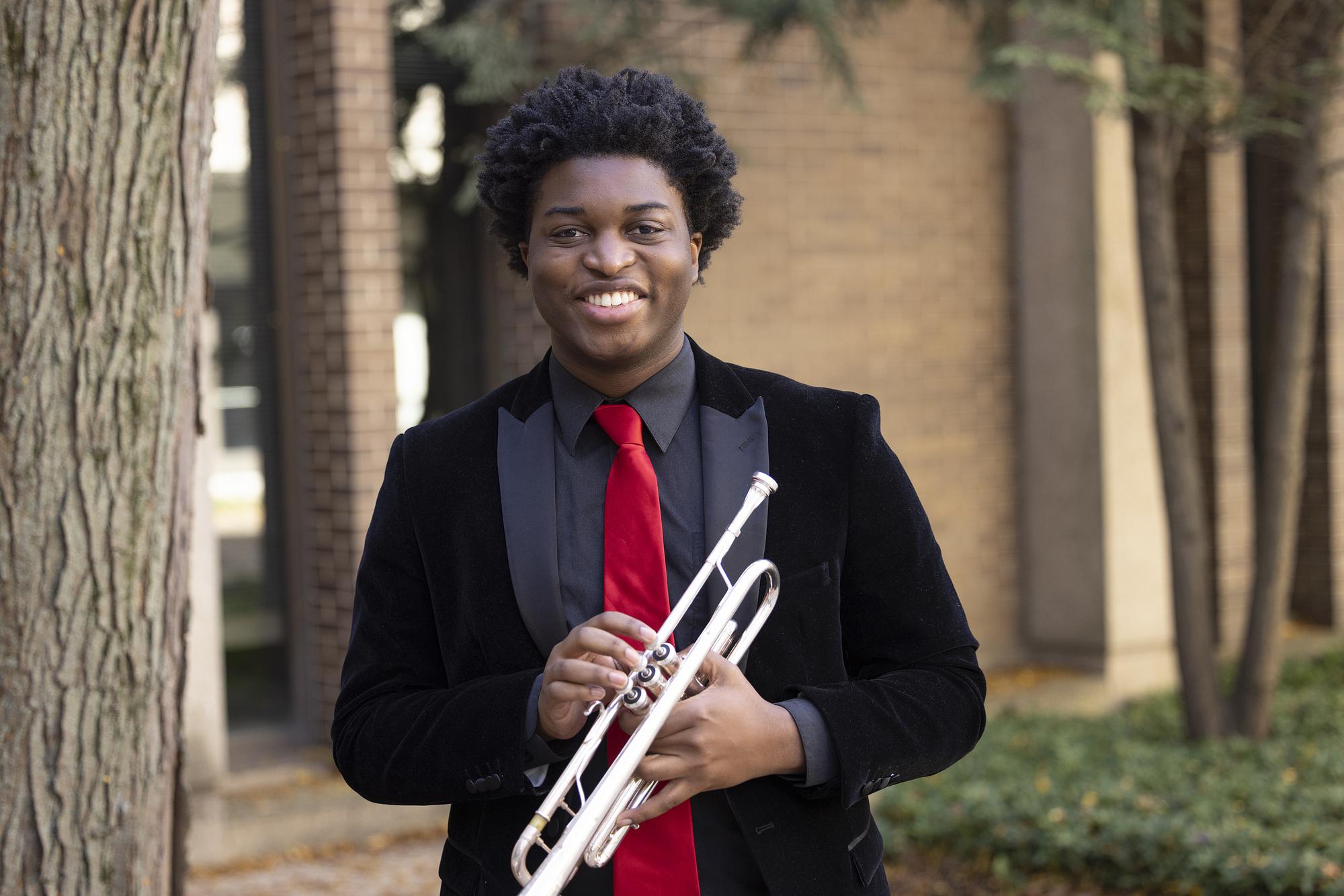 What did you want to be when you were growing up?  Ever since starting band and piano class in middle school, I've always wanted to make music a major part of my life. That led to me pursuing a Bachelor of Arts in Music with a Jazz Emphasis at the University of Arkansas at Monticello and then coming here!
What is your major (and/or minor) and why did you decide on this course of study? I'm pursuing a Master's in Music as graduate assistant in the Jazz Studies program. I chose to focus on jazz studies because it's the area of music that I'm most interested in and passionate about.
What is your favorite thing about studying and/or playing music at NIU? I'm blessed to have the opportunity to play with my talented peers and learn from world-class faculty every week.
How have you connected with other students at NIU? I have been fortunate to be able to collaborate and have great conversations with my fellow students in and outside of my classes, ensembles, and the combos that I direct.
Who has been one of your favorite instructors/professors and why?  All of the faculty that I've met so far are amazing! A couple of my favorite professors are Prof. [Reggie] Thomas and Prof. [Pharez] Whitted. I admire their abundance of knowledge and wisdom. I also appreciate the passion that they bring to teaching and their craft.
Why did you choose NIU to study music? The combination of the world-class musicianship displayed in the students and professors and the close proximity to Chicago made it hard for me to study somewhere else!
Where is your favorite spot on campus or in the community?  My favorite spot on campus has to be the Music Building! Between the lessons, rehearsals, and the practice sessions, I've enjoyed spending my time there so far! I'm looking forward to spending more time in the Music Library as well. There's so much in there!
What advice would you give to a student who is applying to colleges? Do the most research you can and try to get acquainted with your potential professors and fellow students. From there, try to figure out what\'s the best fit for you to grow!
What do you do to relax or recharge? I listen to a mix of albums I've never heard before and some of my favorite albums and songs. I also like to find live concerts of my favorite artists on YouTube and enjoy a smoothie while doing so.
Coming to college, what is something that you have had to learn to do differently? Now that I\'m in graduate school, I'm finding new ways to attack my weaknesses, while also refining the methods I've adopted along the way.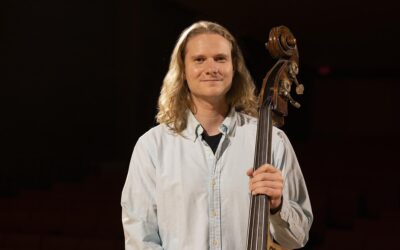 Music Huskie SpotlightHuskie Spotlight: Stefan Lenthe, '24, Master of MusicWhat did you want to be when you were growing up?  I pretty much knew from an early age that I wanted to be a musician. For me it all goes back to very first time I heard The Beatles. I was...