Huskie Spotlight: Evan Jacobson, '23, Master of Music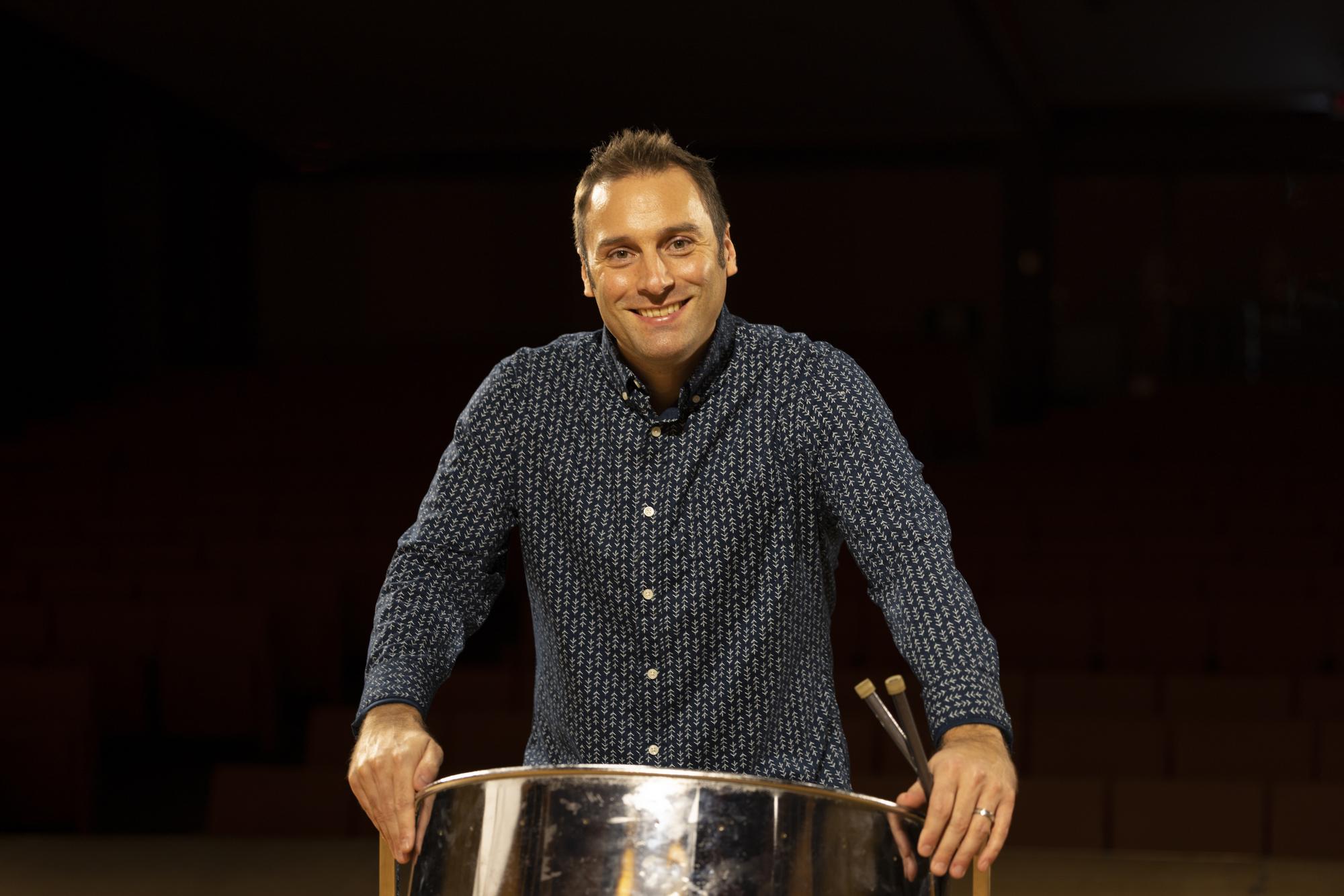 What did you want to be when you were growing up? I come from a musical family and my parents encouraged me to be active in school music programs from a young age.  Music was always just the thing that I did best, so as a child I imaged myself doing something musical.  My father was a music teacher, and he always encouraged me to not only play music, but also to use it as a way to connect with other people and engage with other cultures.
What is your major (and/or minor) and why did you decide on this course of study? My major is an individualized specialization in Steel band pedagogy.
What is your favorite thing about studying and/or playing music at NIU? As I am digging into research projects on the history of the steelpan, I am constantly in awe of the excellence and importance of the NIU steel band program.  Every available source on the history of steelpan leads me right here to NIU.  I am honored to be able to learn about this beautiful instrument from Liam Teague, and in an institution that holds so much significance around the world.
How have you connected with other students at NIU? I am taking every opportunity I can get to just smile at someone and say hello.  I am inspired by the many conversations I have had with people thus far.  There is so much diversity here on campus.  I am meeting/playing/talking about music with people from all over the world every day.  I am finding great inspiration from the other students around me.
Are you involved in any student organizations or extra-curricular activities?  I will be assisting with the NIU community steel band.  I look forward to sharing my passion for the instrument with others outside of the NIU student body.
Who has been one of your favorite instructors/professors and why?  As I mentioned before, my work with Liam Teague has been inspirational.  I look forward to every lesson and rehearsal.
Why did you choose NIU to study music? I having been teaching general music in Oak Park for the past 13 years.  Early on in my career, I acquired a set of steelpans.  I knew nothing of how to use them at the time, and they were in very poor condition.  I brought them to the late Cliff Alexis at NIU to have them tuned.  He fixed them up for me and provided me with the inspiration and knowledge that I needed at the time to embark on starting a program.  I have done my best to stay connected to the NIU steelpan community over the past 10 years, as I have been teaching myself how to run a steel band and in need of much guidance.  After many years of trials and tribulations, I decided that I needed to take a leave of absence from my teaching position in Oak Park to focus on being a full-time student again and NIU was the obvious choice!
Where is your favorite spot on campus or in the community?  I am commuting from Lincolnwood and my drive is quite long, so I stay at the campus hotel two nights per week.  Nothing is more satisfying than checking into a nice, clean, and quiet hotel room after a long day of work in the music building.
What advice would you give to a student who is applying to colleges? I would say go to a place where you like the people.  Your studies are of course a priority, but an institution is only as good as the people who are within it.  You should go to a school where the people (students, faculty, staff) help you to feel respected and connected and of course challenged.
What do you do to relax or recharge?  I am a runner.  You'll see me running around campus perhaps.  It helps me unwind.
Coming to college, what is something that you have had to learn to do differently? For me, managing my time is always the key factor to success.  I live far off campus with my wife and two kids.  When I am on campus, I need to be laser focused on what I am here to do.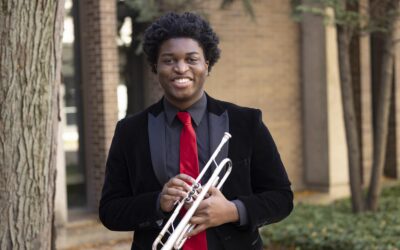 Music Huskie SpotlightHuskie Spotlight: Gabriel Wade, '24, Master of MusicWhat did you want to be when you were growing up?  Ever since starting band and piano class in middle school, I've always wanted to make music a major part of my life. That led to me pursuing a...