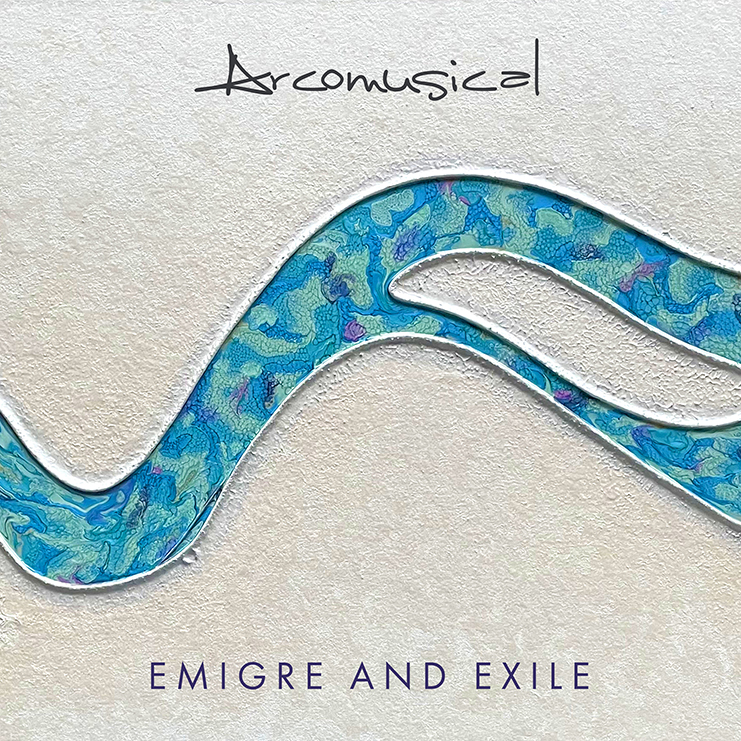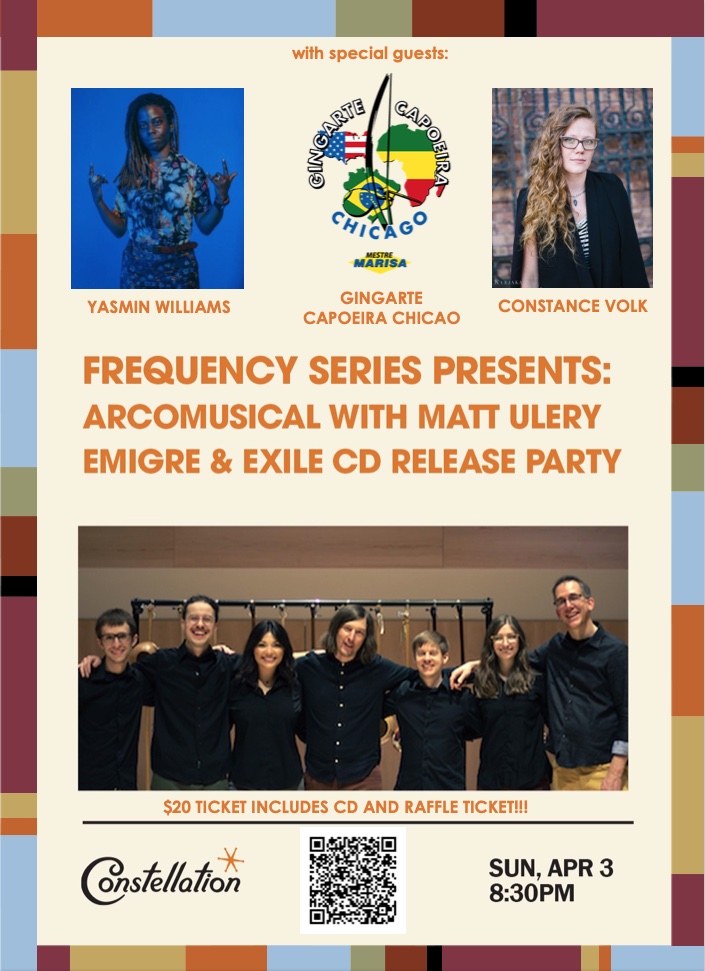 NIU School of Music Professor Gregory Beyer, Director of Percussion Studies in the School of Music, is the artistic director of Arcomusical, a DeKalb-based non-profit with a mission to spread the joy of the berimbau Afro-Brazilian musical bow. Since 2016, the organization has strived to achieve this mission through performance, education, composition, publication, research, and community building activities. Several of the ensemble's performing members are alumni or current students of the NIU School of Music percussion program.
On March 25, Arcomusical released its third album project, Emigre and Exile on the New York City-based contemporary music label, New Focus Recordings. Featuring boundlessly adventurous music by four composers: Matt Ulery, Alexandre Lunsqui, Jeremy Muller, and Beyer himself, this special album celebrates the berimbau in multi-instrumental contexts in a broader fashion than Arcomusical presented in its first two albums, MeiaMeia and Spinning in the Wheel.
The album's anchor and feature is the epic six-movement title composition by Chicago-based composer and jazz bassist, Matt Ulery. Ulery's presence as both performer and composer of Emigre and Exile delivers a warmth of tone and spirit that is utterly engrossing.
Already, the album is garnering national attention, having been picked up and currently featured on the American Society of Composers Authors and Publishers (ASCAP) New Music Friday Spotify playlist.
Arcomusical will celebrate the release of this album, Sunday, April 3 at 8:30 p.m. at Chicago's wonderful new music club, Constellation. If you happen to be in or near the city, consider joining their celebration which features many special guest artists and promises to be an unforgettable experience.