Huskie Spotlight: Zachary Green, Viola Performance, '22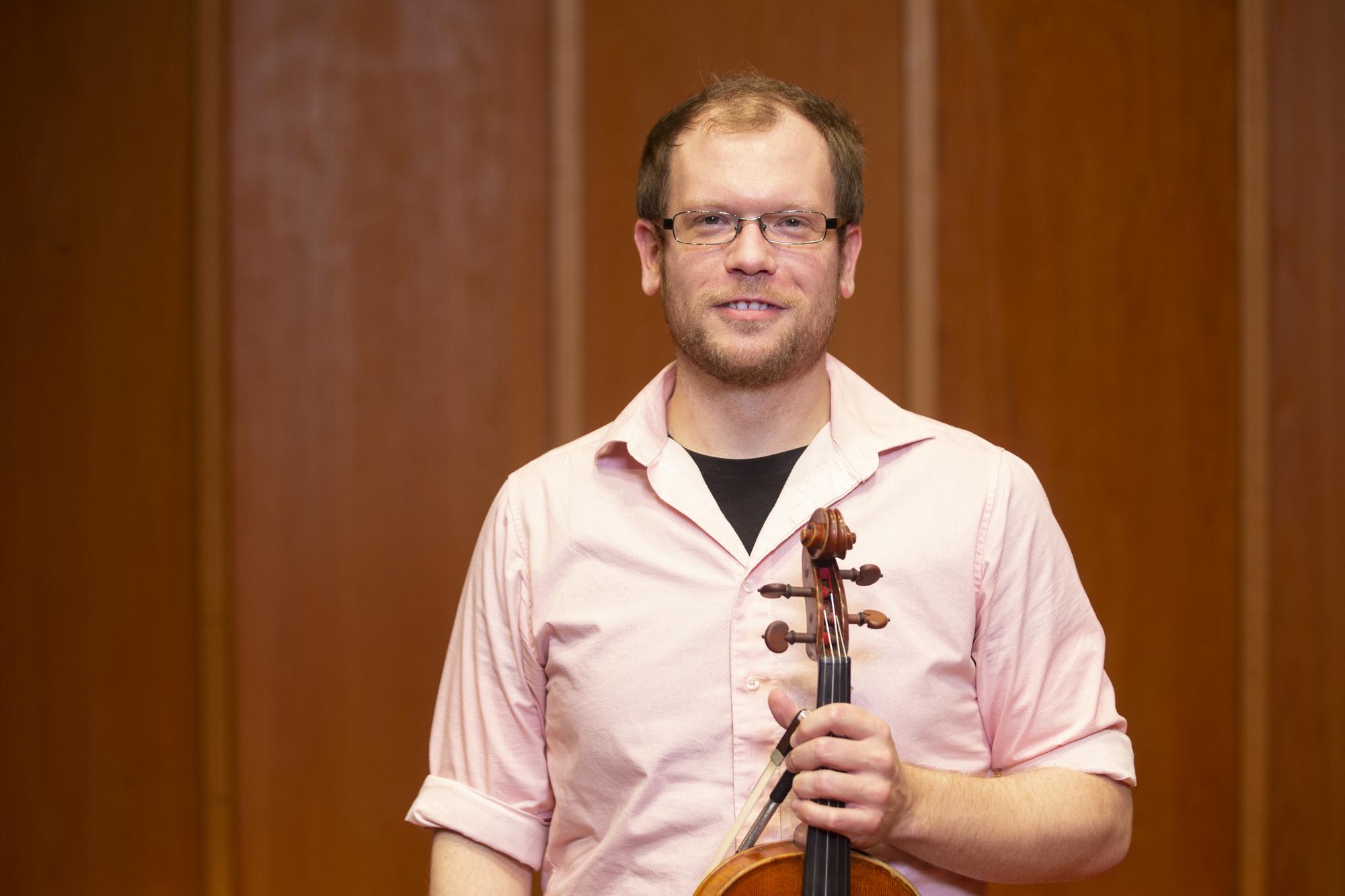 What did you want to be when you were growing up? Life is what happens when you're busy making other plans.  Whatever my dreams were growing up,  where I am now is more true to who I want to be. However old I may grow, I hope to have the ability to practice viola to the day I die.
What is your major (and/or minor) and why did you decide on this course of study? Viola Performance
What is your favorite thing about studying and/or playing music at NIU? My favorite part of NIU is the community of musicians who make the program thrive. Much can be said about a school based on its program,  but more can be said about a school based on those who attend. While we all must overcome our own challenges, we do so by moving, forward together.
How have you connected with other students at NIU? I connect with other students mainly through performance and rehearsals.  One can be vulnerable in these situations and that has a way of making people bond.  With shared struggles and successes, we learn to empathize more deeply and that builds strong connections.
Are you involved in any student organizations or extra-curricular activities? I do not currently participate in organizations outside the school of music largely because the School of Music is so diverse everything else seems superfluous. All pride I have as a Huskie derives solely from the music program and the interconnectedness of the community.
Why did you choose NIU to study music? The NIU School of Music is underrated and underestimated and who doesn't love a good underdog? In truth, as an undergrad at NIU I wasn't prepared for the impact the school would have on me. Now as a grad student, I'm realizing the truth that there aren't many schools positioned as well as NIU that can take on the challenges of diversification and inclusiveness. I feel NIU meets these challenges and has the potential to be more than most would assume.
Who has been one of your favorite instructors/professors and why? What course do they teach? In my collection of prized possessions are the lecture notes from Dr. [Brian] Hart. While there are many, many outstanding instructors, Dr. Hart's history class was a class I hated to miss.  He is a kind hearted person with a passion for his field and he seems to always be searching for new things to incorporate into his lectures. I know that he will never stop pursuing knowledge and I aspire to maintain for myself a similar level of enthusiasm.
Where is your favorite spot on campus or in the community? Why are you drawn to it? The Music Library is my favorite place on campus.  There are always things to be discovered there and if ever I have enough free time,  it's usually the first place I go to find a new rabbit hole to get lost in.
What advice would you give to a student who is applying to colleges? You are in control of your education.  Make it what you want, and get from it what you need.  No one is going to listen if you haven't made a sound so speak up and be true to yourself. Remember, life is like light up shoes, as long as you keep moving forward you know you're going to shine.
Coming to college, what is something that you have had to learn to do differently? Using time efficiently.  Time was once so abundant now seems to pass by quicker and quicker with more and more to do.
What do you do to relax or recharge? Listen to music and daydream.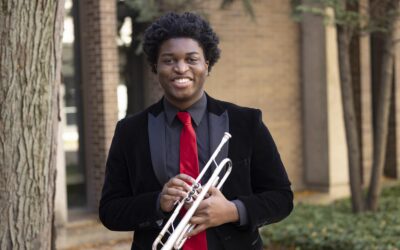 Music Huskie SpotlightHuskie Spotlight: Gabriel Wade, '24, Master of MusicWhat did you want to be when you were growing up?  Ever since starting band and piano class in middle school, I've always wanted to make music a major part of my life. That led to me pursuing a...