Huskie Spotlight: Jordan Radloff, Communications: Media Studies, minors in Music and Journalism, '22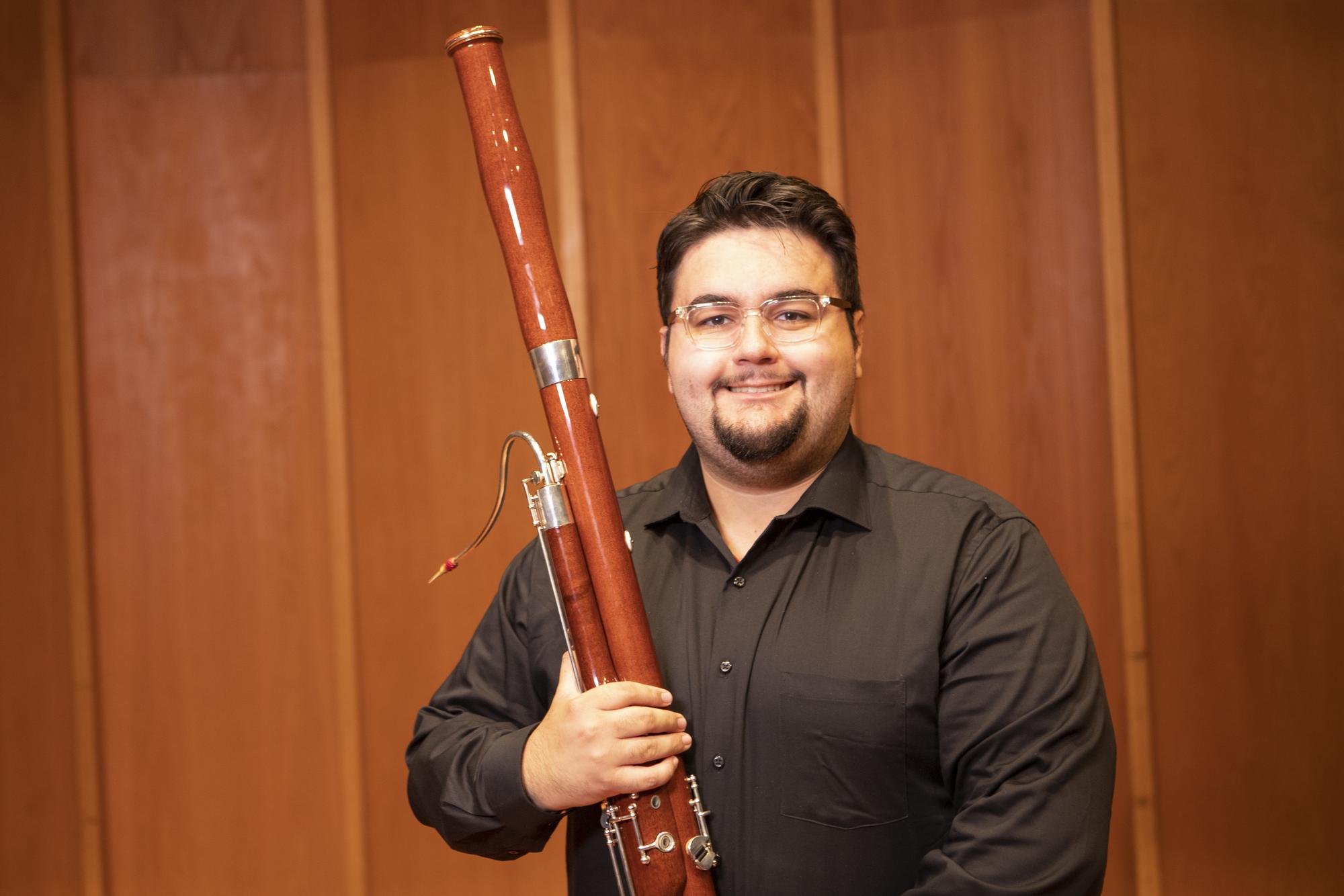 What did you want to be when you were growing up? I wanted to be an artist when I was growing up. I'd say my major and minors somewhat align with that because I love to be creative, even if its not in the visual arts, and my studies have allowed me to do just that.

What is your major (and/or minor) and why did you decide on this course of study? I am a BA Communications: Media Studies major with minors in Music and Journalism. I decided on these study focuses because of my time working at The Northern Star newspaper. I was originally a Music: Composition Studies major in my first year, but the introduction of a Music minor allowed to me change my major while continuing my journey in the NIU School of Music in a way that suited my interests the best.
What is your favorite thing about studying and/or playing music at NIU? My favorite thing about playing music at NIU is the dedication of my peers and mentors around me. You can tell from the quality of music we create together, we are all focused on helping each other while also building up ourselves to our highest potential.
How have you connected with other students at NIU? I have connected with other students at NIU by being social with classmates before and after lectures and by interacting with people I see regularly in my routines.
Are you involved in any student organizations or extra-curricular activities? I am very involved at the Northern Star, NIU's student newspaper organization. I have been a writer and editor at the paper, and I have found ways to create a balance between my contributions there and my dedication to the school of music along with my other coursework. The Northern Star has been very helpful with aiding me in my career and life decisions while also offering me great opportunities to collaborate with like-minded peers.
Who has been one of your favorite instructors/professors and why?  One of my favorite instructors has been Dr. Thomas Bough. I have been in music ensembles that he conducts, including the NIU Wind Ensemble and the Huskie Marching Band. Very early on during my college career I had very insightful meeting with Dr. Bough about how I can best develop my practicing habits in order to grow as a musician and best benefit the ensemble. The knowledge and advice that Dr. Bough gave me early on still rings true a couple years later and I will always be thankful for how he has inspired me to grow as a musician and as a person.
Why did you choose NIU to study music? I chose NIU to study and play music because it was very close to home for me while still offering a prestige education. Many of my music instructors from Oswego High School attended NIU, and they gave it much high praise which greatly influenced my college decision.
Where is your favorite spot on campus or in the community? Why are you drawn to it?  My favorite spot on campus is the Holmes Student Center. It is a very iconic landmark for NIU right up there with Altgeld Hall, and it houses many cool places to eat, have fun or study all in one place.
What advice would you give to a student who is applying to colleges?  I would tell a student who is currently applying to colleges to not put all their eggs in the same basket and be open to change, even after you start your college journey. It is always okay to start as an undecided major or change your field of study down the line because there are many counselors who will be there to guide you through your decisions and what course you are interested in even if that means making big changes.
What do you do to relax or recharge?  I play a lot of video games and watch a lot of movies in my free time. They help me relax and de-stress after a long day of class or working.
Coming to college, what is something that you have had to learn to do differently? Coming to college, I've had to learn to manage my time and schedule very differently. In high school, most things have predetermined times and schedules to keep students on track and most daily schedules are very consistent. In college I've gained a lot of experience with setting up times for meeting with professors and student peers through email and calendar apps while also being able to pick my own course schedule for each semester. Each day of the week could be a unique schedule with different places I have to go to at different times, and I still double check my calendar regularly to make sure I don't forget to do something or be somewhere during the day.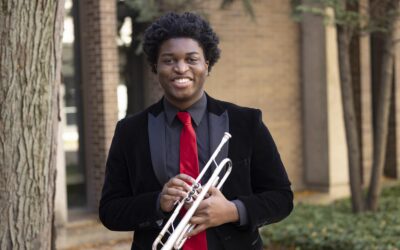 Music Huskie SpotlightHuskie Spotlight: Gabriel Wade, '24, Master of MusicWhat did you want to be when you were growing up?  Ever since starting band and piano class in middle school, I've always wanted to make music a major part of my life. That led to me pursuing a...