Faculty Huskie Spotlight: Renée Vogen, Instructor of Horn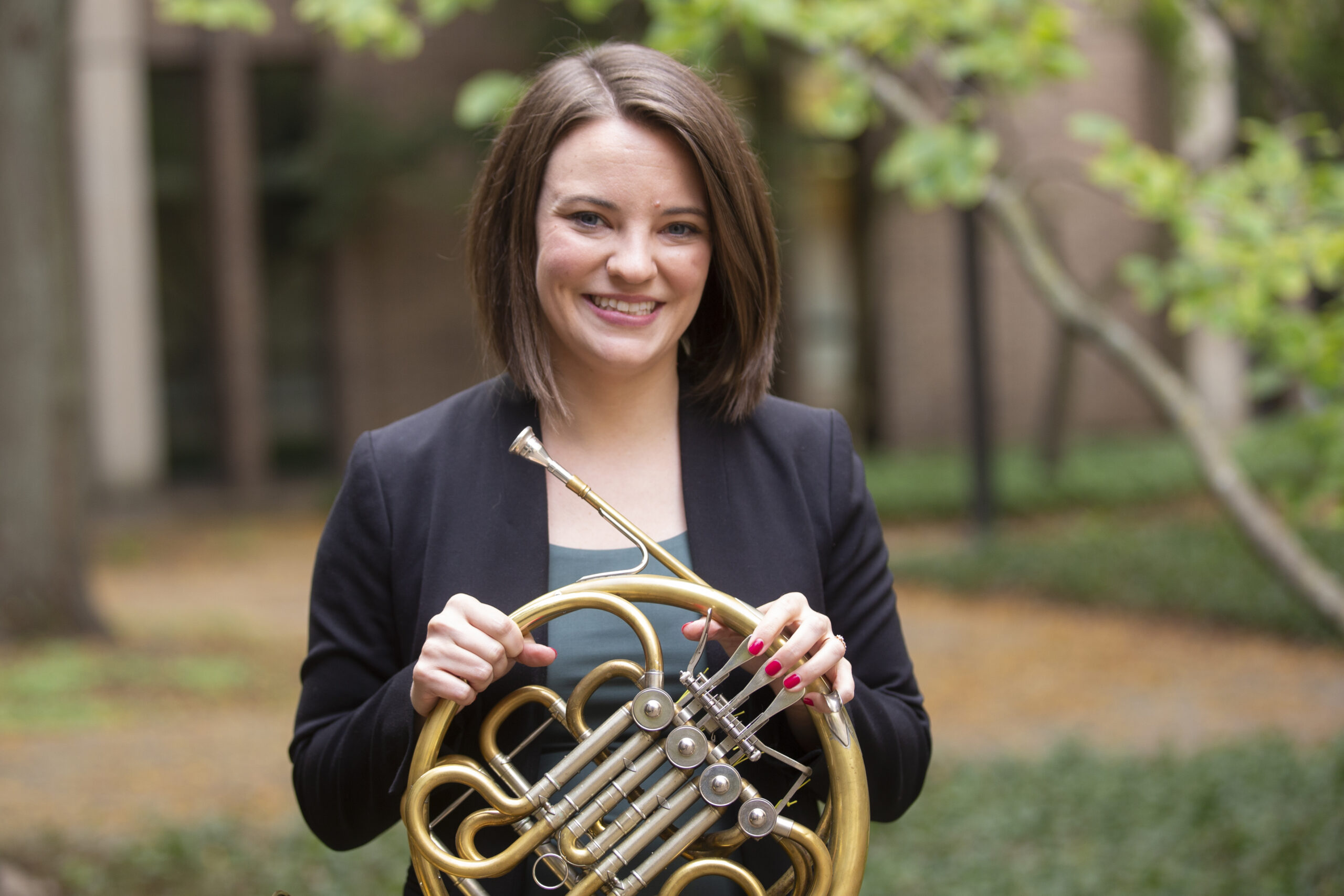 What year did you start working at NIU? 2021
Where is your hometown? Manhattan, Ill.
Where do you live now? Chicago
Where did you attend college and what degree(s) have you received? MM, DePaul University, BM/PC, Eastman School of Music

What do you like about working at NIU? The students!

What advice would you give to students currently attending NIU? The music world is incredibly small. The people who you are working with now, both peers and teachers, will come into your life again in the professional world. Always start by being kind and keeping your side of the street clean. This applies to your level of preparation for ensemble rehearsals and lessons, and your attitude towards your professors and peers.
What do you hope students take away from your class? My hope is that my students will come away from lessons feeling like they have gained the tools to be their own teacher.
Who has influenced your professional path? I would not have pursued this career if it weren't for Susanna Gaunt, Julie Landsman and Gail Williams. That said, I think the inspiration for my freelance career path was inspired by my former teacher, Jim Smelser.
Tell us about any professional ensembles/groups you are a part of and/or some of your favorite professional musical experiences. One of my favorite musical memories is a concert I played with the Chicago Symphony Orchestra after an agreement was reached and their strike was over in the spring of 2019. Before the first piece, the audience started clapping and it felt like their applause lasted 20 minutes. That moment has a vivid home in my memory. The response was definitely clear – people need music. People need an escape from their lives. That memory has come back as a voice that says "what we do is so important" whenever I need it.
What community organizations are you involved in? I am a Brass Instructor at The People's Music School, an after school music program in Chicago that is modeled after the El Sistema philosophy of instruction
What do you do to relax or recharge? : I love taking walks around my neighborhood (I'm a sucker for holiday decorations of any sort), baking vegan treats and watching a good TV Drama (currently very invested in American Crime Story season 3.)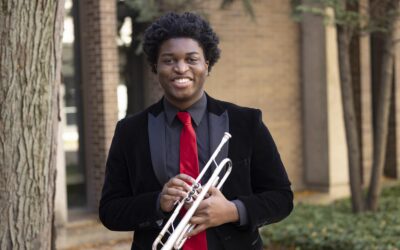 Music Huskie SpotlightHuskie Spotlight: Gabriel Wade, '24, Master of MusicWhat did you want to be when you were growing up?  Ever since starting band and piano class in middle school, I've always wanted to make music a major part of my life. That led to me pursuing a...