Huskie Spotlight: Elizabeth Vieyra, Music Education, '23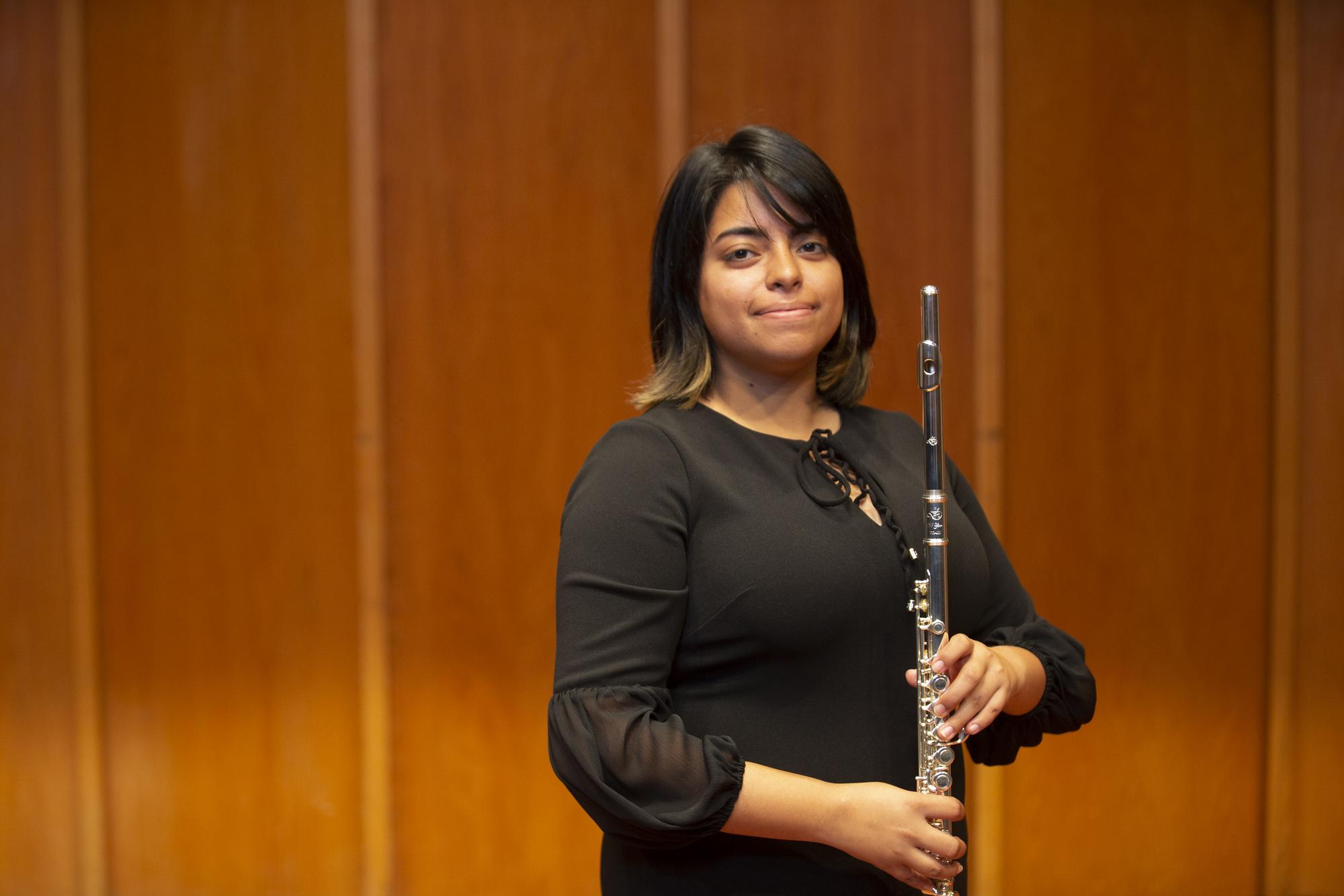 What did you want to be when you were growing up?  Growing up I wanted to be an author, a detective and even a paleontologist. Finally around sixth grade, after starting band, I realized I wanted to be a music teacher. Today as a junior in college, teaching music is still my passion and goal.
What is your major (and/or minor) and why did you decide on this course of study? I am majoring in music education. I have a love for music and have always believed it can create a difference in everyone's life. I want to help children discover the beauty of music.
What is your favorite thing about studying and/or playing music at NIU? I love the community that is NIU. Everyone is always willing to help others and work with each other.
How have you connected with other students at NIU? I have made sure to be a person that others like to be around by saying hi to people when I see them in the hall, making sure I know their names and using it. I try to be respectful and accepting of everyone even if I don't have classes with them or hang out with them outside of school.
Are you involved in any student organizations or extra-curricular activities?  I am the current recruitment chair for NAFME, this has given me the opportunity to work with other music education majors and get leadership experience.
Who has been one of your favorite instructors/professors and why? The flute professor Scott Metlicka is one of my favorite professors at NIU. His teaching style fits my learning style really well, he is really understanding but is also pushing me to work hard and improve as a musician and student.
Why did you choose NIU to study music? I chose NIU because it felt like a place that I could feel at home in.
Where is your favorite spot on campus or in the community? Why are you drawn to it?  My favorite spot on campus is the break room in the Music Building. I have spent a lot of hours in there doing homework, talking, and playing cards with people. A lot of good memories have been made in there.
What advice would you give to a student who is applying to colleges? Keep your options open and do what feels best for you!

What do you do to relax or recharge? To relax I hang out with friends or go for walks. I also enjoy painting.
Coming to college, what is something that you have had to learn to do differently? Coming to college I learned to schedule time for meals, I also began making lists of things way more often than I used to. I currently have about seven sticky notes on my closet door with assignments and meetings I have coming up.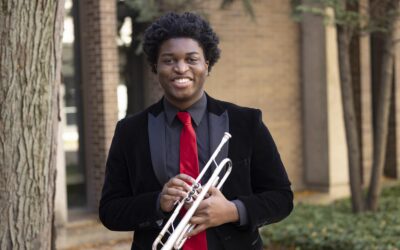 Music Huskie SpotlightHuskie Spotlight: Gabriel Wade, '24, Master of MusicWhat did you want to be when you were growing up?  Ever since starting band and piano class in middle school, I've always wanted to make music a major part of my life. That led to me pursuing a...