Huskie Spotlight: Chanel Antoshin, Music Education, '25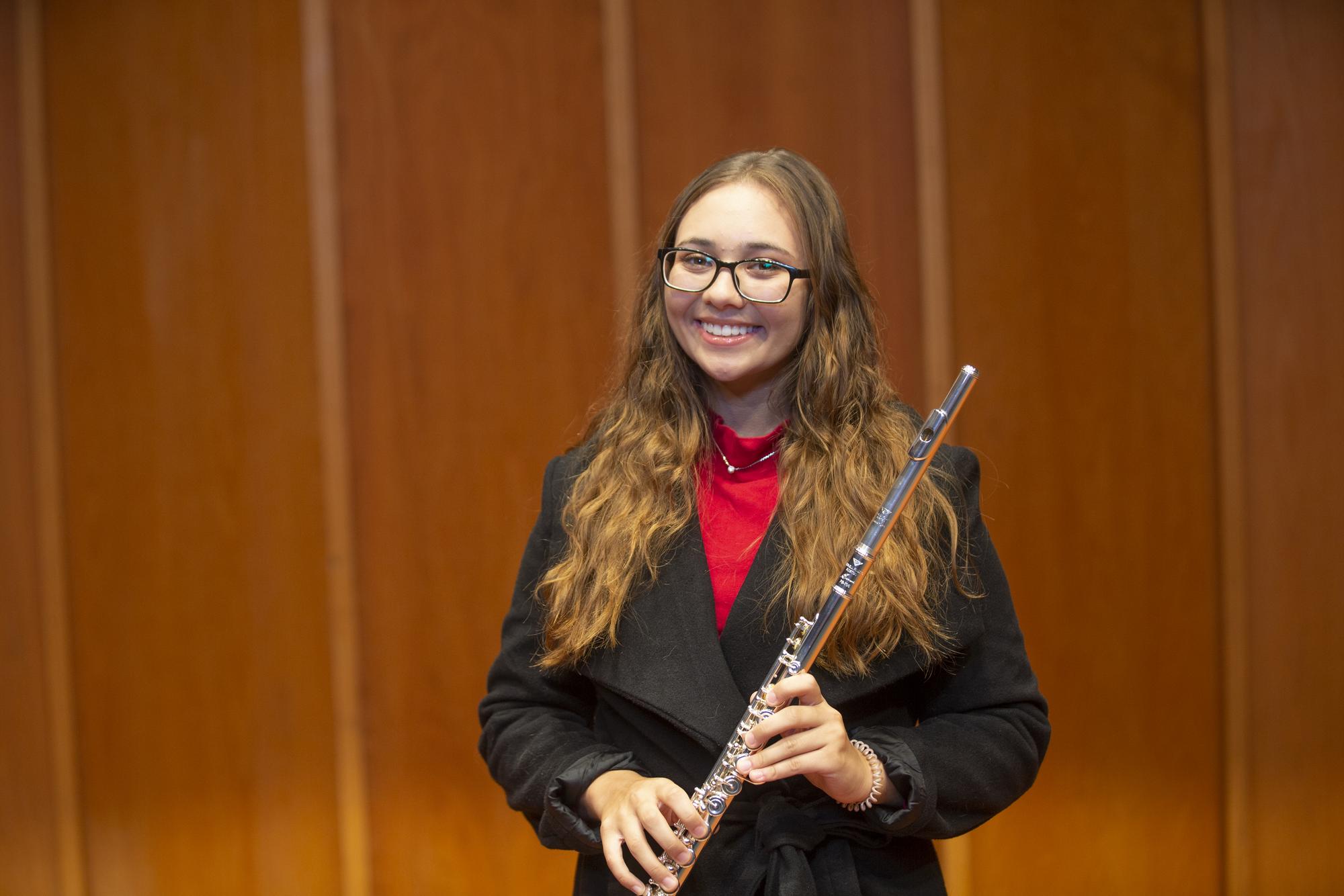 What did you want to be when you were growing up? An elementary school teacher. I am now a music educator major because which is perfect for me because it combined my childhood passion and my passion growing up; teaching people and music!
What is your major (and/or minor) and why did you decide on this course of study? Music Education major and Spanish minor because I want to continue to educate myself on music and share that with the world, as well as broaden my knowledge on the language of Spanish.
What is your favorite thing about studying and/or playing music at NIU? I absolutely love being around people who have the same passion as I do. It really shines through in classes and ensembles
Why did you choose NIU to study music? I chose to study music as both of my parents are music educators and as I like to say, music is in my blood.
Who has been one of your favorite instructors/professors and why? What course do they teach? The flute studio teacher Scott Metlicka has been a phenomenal educator so far. He is very welcoming, caring, intellectual, talented and beyond funny which never fails to shine through when working with him.
Where is your favorite spot on campus or in the community? Why are you drawn to it? I absolutely love the grassy knoll. It is the perfect place to set up a picnic blanket in the fall and read a book, do homework, or enjoy the beauty of NIU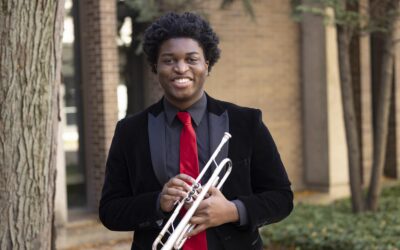 Music Huskie SpotlightHuskie Spotlight: Gabriel Wade, '24, Master of MusicWhat did you want to be when you were growing up?  Ever since starting band and piano class in middle school, I've always wanted to make music a major part of my life. That led to me pursuing a...