The NIU School of Theatre and Dance presents "Everybody" by Branden Jacobs-Jenkins, Friday, March 5 and Saturday, March 6 at 7:30 p.m. via Zoom. There is no charge for tickets but you must reserve your space.
This modern riff on the fifteenth-century morality play Everyman follows Everybody as they journey through life's greatest mystery—the meaning of living.
The production is directed by Edwin Lee Gibson. The assistant director is Victor Jaimes.
For tickets, visit the School of Theatre and Dance online Box Office. (Don't forget to make sure you choose the performance date you wish to view.) The School of Theatre and Dance began experimenting with presenting theatre online in early 2020 due to the COVID 19 pandemic. In the Spring 2021 semester, we are continuing this presentation of non-traditional performances to showcase the work of our students and faculty, and we are pleased to be able to now share them with you! Performances will take place at 7:30 pm each night listed. Please check back for more information and where these productions will be streamed.
This performance will be streamed on Zoom Webinar. You will receive a confirmation once you place your order. Then, 60 minutes prior to the show, you will receive a customized link and password to the performance.
Cast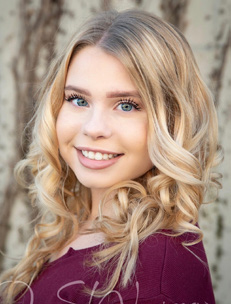 Isabelle Ajemian (Mind/C) Isabelle Ajemian is a sophomore BFA in acting candidate, and this is her second show with NIU. She is so grateful to get to share this work with you all and is excited to show what can be accomplished in this new zoom theatre world that she has gotten the unique opportunity to be a part of. The rehearsal process of this show has been the first time in a year that she has gotten to act and dance in the same room as other creators, and she has never felt more moved, humbled, and abundantly grateful. She would like to thank the cast, crew, and the genius Edwin Lee Gibson for making this a possibility. Nothing is more powerful than a room full of artists all creating with the goal to inspire.
---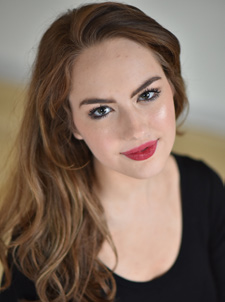 Sophia Arnold (Chorus/B/Beauty/4th Somebody) is s a third year BFA in acting candidate. She has understudied with Indianapolis Shakespeare Company and interned with Oak Park Festival Theatre. Some of her favorite roles at NIU include Helen in Troilus and Cressida, Kitty in The Time of Your Life, and O'Casey in The Resistible Rise of Arturo Ui. Past productions include Adrianna in The Comedy of Errors (Two-Town Theatre Company), Margaret in Much Ado About Nothing (Shakespeare Playworks), and Maria in Twelfth Night (Shakespeare Playworks).
---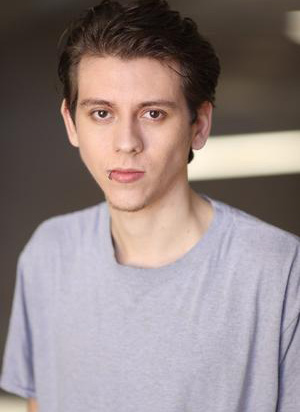 Nicholas Bishop (Kinship/Evil) is a television, film, and stage actor who has appeared in Chicago Med, Hamlet, and Art Collectors. He is a second year BFA candidate at Northern Illinois University. Nicholas has an interest in script writing and starting a production company and in his free time he enjoys playing guitar and skateboarding. Lastly, he is thankful for being a part of this amazing show and cast.
---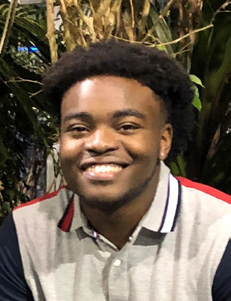 Marcell Boclair (Cousin/1st Somebody) is a second year BA in theater studies candidate with a focus in acting and health sciences major here at NIU. He hopes you enjoy the show as he makes his debut!
---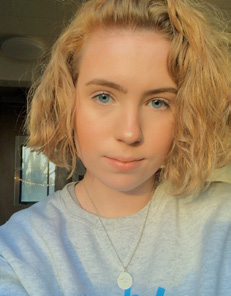 Caroline Byrne (Stuff/Chorus) This is Caroline's fourth production with the school of theatre and dance. She hopes you enjoy the show!
---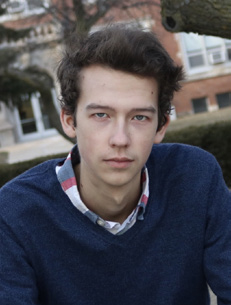 Clark Cheatham (Chorus/Cousin/3rd Somebody) is a Junior BFA in acting candidate from St. Charles, Illinois. His credits at NIU include: Nick in The Walk Across America for Mother Earth, Dudley R. Bostwick in The Time of Your Life and Jim Crocket in The Resistible Rise of Arturo Ui. Other favorite credits include Algernon in The Importance of Being Earnest, Marius in Les Miserables, and Squire Trelawney in Treasure Island.
---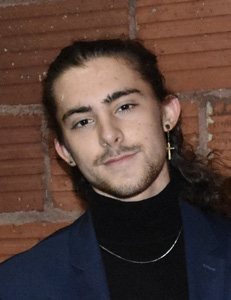 Wesley Hutchinson (Strength/A/5th Somebody) is a second year BFA in acting candidate from Michigan and a student at NIU. This is his second role at NIU. Some of his past roles include: NIU's production of Love and Information, Grandpa Joe in Charlie and The Chocolate Factory, and Vice Principal Douglas Panch in The 25th Annual Putnam County Spelling Bee at Romeo High School.
---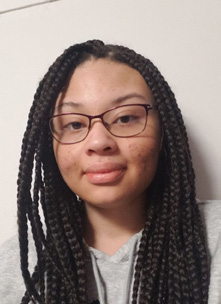 Morgan Mallory (Girl/Time/2nd Somebody) is a second year BA in theatre studies candidate, and she is very excited to be a part of this production of Everybody. Some other things she has been a part of are Northern Illinois University's 24-Hour Theatre Play Festival as well as Crete Monee High School's productions of Mamma Mia and Noises Off. She hopes that you all will enjoy the show!
---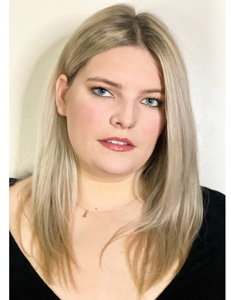 Savannah-Lee Mumford (God/Usher/Understanding) is a second-year MFA in acting candidate here at NIU. Savannah-Lee's NIU credits include #7 in Sarah DeLappe's The Wolves and Actor in Love & Information. Savannah-Lee is a North Carolina native who holds a BFA in drama from the University of North Carolina School of the Arts. After graduating, Savannah-Lee primarily worked in New York. Some of her credits include: Off-Broadway: Candy in 12 Steps: The Musical (Original Off-Broadway Cast). Workshops: Barb Holland in Stranger Sings: The Parody Musical (Original Cast), Sigourney Weaver! in PITS: The Unauthorized Holes Musical. Concerts: Barb Holland in Stranger Sings: The Parody Musical with Christina Bianco at 54 Below. Regional: Evil Stepmother/Witch u/s in Into the Woods (Charlottesville Opera), Sherrie in Rock of Ages (ATC, BroadwayWorld Nom.), Fiona u/s in Shrek: The Musical (SSMT). Other credits include Imelda in On the 20th Century, Mae in Reefer Madness, The Drowsy Chaperone in The Drowsy Chaperone (UNCSA), Dolly Levi in The Matchmaker (UNCSA), Claudia in Nine (UNCSA), Lady of the Lake in Spamalot. As always… this is for Sandy Beam.
---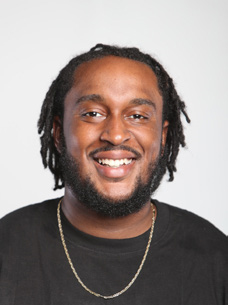 Jamaque Newberry (Everybody) hails from Fort Lauderdale, Florida. He received his BFA degree in filmmaking from Western Kentucky University while competing for their world-renowned speech and debate team. While competing, he accumulated multiple national awards in dramatic and poetic performance. Before coming to NIU, Jamaque taught dramatic performance and film techniques for various middle school and high school programs. He is now furthering his love for performance and art at Northern Illinois University as an MFA in acting candidate.
---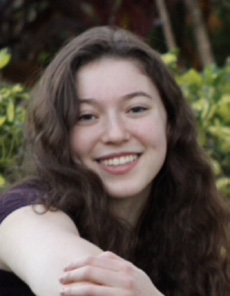 Naava Ofri-Akman (Senses/D) is a sophomore BFA in acting candidate. This is her second production at NIU, the first being Bird in the Hand. It has been such a joy to work in the space and craft this piece. May we all define and find peace within our own realities.
---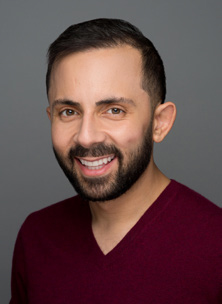 Kaz Qutab (Death) is an MFA in acting candidate from central Massachusetts. Everybody is his third virtual production at NIU. He dreams of doing a traditional show before graduating, though he couldn't ask for better people with whom to weather this storm. Previous credits: Nick in The Time of Your Life and Givola in The Resistible Rise of Arturo Ui.
---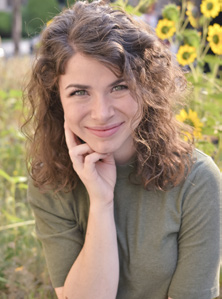 Makenzie Weatherford (Love) is a second year MFA in acting candidate. At NIU, she recently performed as Susan in A Bird in the Hand and as Maria in a reading of Summertime. Raised in Idaho, she moved to California and received two BAs at Concordia University Irvine: English and theatre. Some of her favorite performances at Concordia include Antigone in Antigone, Beatrice in The Servant of Two Masters, Mrs. Hardcastle in She Stoops to Conquer, ensemble in All Shook Up, The Secret Garden, and The Plain Princess, and her favorite, an original script adaptation of Ten Days in a Madhouse as Nellie Bly.
---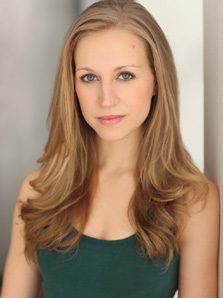 Rachael Yoder (Friendship) is a second year MFA in acting candidate, who is thrilled to join the Everybody team for this special virtual production. Favorite credits include, NIU: The Wolves, Girls and Dolls. Regional: Sleepy Hollow (Capital Repertory Theatre) A Christmas Carol, Amadeus (Geva Theater Center) Richard III, A Midsummer Night's Dream, As You Like It, Othello, Romeo and Juliet, The Winter's Tale (MaineStage Shakespeare) Love's Labour's Lost, Two Gentlemen of Verona (Shakespeare in the Valley) New York: Fifth of July, Independence (Stella Adler Studio) Pretty Theft (Jordan Bean & Co). Rachael also serves as managing director of The Outer Loop Theater Experience, overseeing partner projects in Tanzania with her husband Michael. For more information, please visit outerlooptheater.org. Proud member of Actors' Equity Association.
Production Team
Branden Jacobs Jenkins (Playwright): Hailed as "as one of this country's most original and illuminating writers about race," Jacobs-Jenkins has written on a variety of topics, often taking a much-older play as a starting point. His 2014 hit An Octoroon, slyly subverted an 1859 melodrama about mixed-race romances. Everybody riffs on an even older model: a late-medieval morality play called Everyman. Because the title character in both plays represents any human on the verge of death, the actor who played the role in the original run of Everybody was chosen randomly every night. Jacobs-Jenkins explains: "The concept…is that every night there'll be a different Everyman, chosen by lottery, so the cast will shift a lot. This may be an insane idea. We're assuming all these lovely actors are going to memorize the entire script." The NIU production isn't quite so ambitious.
Jessica Ferreira (Assistant Stage Manager) This is Jessie's first show that she has worked on and completed. Previously she had worked on Time of Your Life, but sadly that show never saw the light of day. Jessie is a sophomore in the school of Theater and Dance and is pursuing a BFA design and technology degree. In taking on the role of assistant stage manager, Jessie is one step closer to her goal of one day becoming a stage manager.
Vincent Juarez (Student Choreographer) is a third year BFA in acting candidate at Northern Illinois University. His past NIU credits include Paris in Shakespeare's Troilus and Cressida, Newsboy in The Time of Your Life by William Saroyan, and Gabriel in Bird in the Hand by Jorge Ignacio Cortinas. Vincent is grateful for the opportunity to have collaborated with Sophia Day Arnold, Jamaque Thomas New-berry & Kendra Holton to direct and produce the Danse Macabre.
Justin Williams (Stage Manager) is a BFA design and technology alumni class of 2016 and has been in the professional world ever since. With his first production in 2011, he has spent almost 10 years doing shows all over. Starting at Crete-Monee High School and finishing at Northern Illinois University, Justin spent years learning multiple skills in the entertainment world that made him the success he is today. Most notable work experiences are Cedar Point Amusement Park, Carnival Cruise Lines, and now currently at Royal Caribbean Cruise Lines Ltd. When asked how it feels to be doing a NIU show again he said, "Returning to NIU and joining the production of Everybody has been an unexpected pleasure."
Director / Edwin Lee Gibson
Assistant Director / Victor Jaimes
Stage Manager / Justin Williams
Assistant Stage Manager / Jessica Ferreira
Technical Director / Brysen Hannappel
Scene Shop Supervisor / Ethan Rosing
Movement Coach / Kendra Holton
Student Choreographers / Vincent Juarez, Sophia Arnold Costume Consultant / Jeremy Floyd
Casting Director / Dr. Kay Martinovich
Production Liaisons / Kendra Holton, Jeremy Floyd
Director of Marketing / Suzanne Rosenik
Outreach Coordinator / Sylvie Baldwin
Run Crew / Elijah Bustamante, Hernan Acosta
Student Editors / Jamaque Newberry, Alexander Boyer, Clark Cheatham, Wesley Hutchinson, Aidan Murphy, Alexa Wiljanen Properties Designer / Dave Doherty