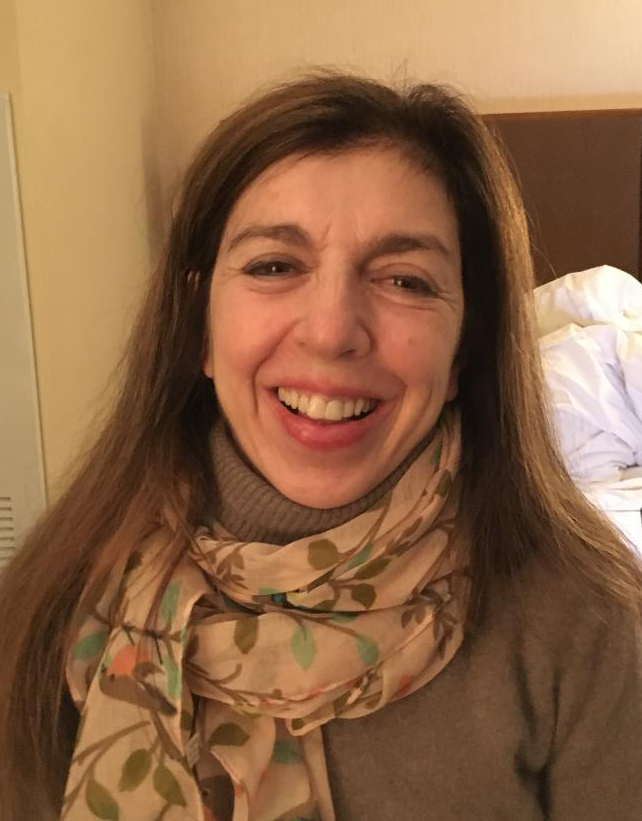 Kryssi Staikidis, Ed.D., Professor and Head of Art and Design Education in the Northern Illinois University School of Art and Design has been selected as the 2021 recipient of the National Arts Education Association's June King McFee Award.
The June King McFee Award honors "an individual who has made distinguished contributions to the profession of art education with an exceptional and continuous record of achievement in scholarly writing, research, professional leadership, teaching or community service.
Douglas Boughton, Director of the NIU School of Art and Design said not only is Staikidis well-deserving of this honor, it comes at the perfect time. "Kryssi's work reflects the spirit of June King McFee's scholarship," he said. "McFee was known for advancing cultural understanding through the arts and was respected particularly for her scholarly reach across anthropology, sociology and psychology. Kryssi's scholarship similarly provides incisive insights into issues of culture and diversity expressed through the arts, making her an appropriate and very timely awardee at a moment of history marked by our institution's commitment to BIPOC issues."
The award winner is selected after a review of nominations by the NAEA's Women's Caucus. In their announcement, Women's Caucus co-chairs Kevin Jenkins and Adretty Perez Miles wrote:
The 2021 June King McFee Award recipient, Dr. Kryssi Staikidis, embodies McFee's conviction that art is a conduit to build community. Staikidis's writing, leadership, and teaching demonstrates a steadfast commitment to community, in particular as she notes, to "social justice orientations related to decolonizing, ethical, relational, Indigenous research practices and pedagogies, which use as their foundation inclusive inquiry and teaching strategies." Staikidis's decolonial arts-based research and inclusive strategies challenge epistemic violence and disrupt how such systems of privilege and oppression function and are performed by the Global North. In doing so, Staikidis not only widens the scope of what/whose work counts as art but also invests in art and education that are grounded in cross-cultural diversity, exchange, and dialogue.
Staikidis has recently published the book, Artistic Mentoring as a Decolonizing Methodology: An Evolving Collaborative Painting Ethnography with Maya Artists Pedro Rafael González Chavajay and Paula Nicho Cúmez by Brill.
"This book attempts to address the needs of art educators and qualitative researchers who, like me, see themselves as responsible for challenging the parameters of a Eurocentric focus in art history, Western art teaching traditions, and research methodologies in higher education," Staikidis said. "Hence, I discussed arts research from distinct perspectives."
The book can be purchased in hardcover, paperback or .pdf through Brill's website.
Staikidis has taught at NIU since 2004, and holds an Ed.D. from Teachers College at Columbia University, her MFA from Hunter College and a BS in anthropology and art history from Columbia University.