Dear Students, Faculty, and Staff,

Something is happening in our world. The masses of people are rising up. And wherever they are assembled…the cry is always the same: 'We want to be free.'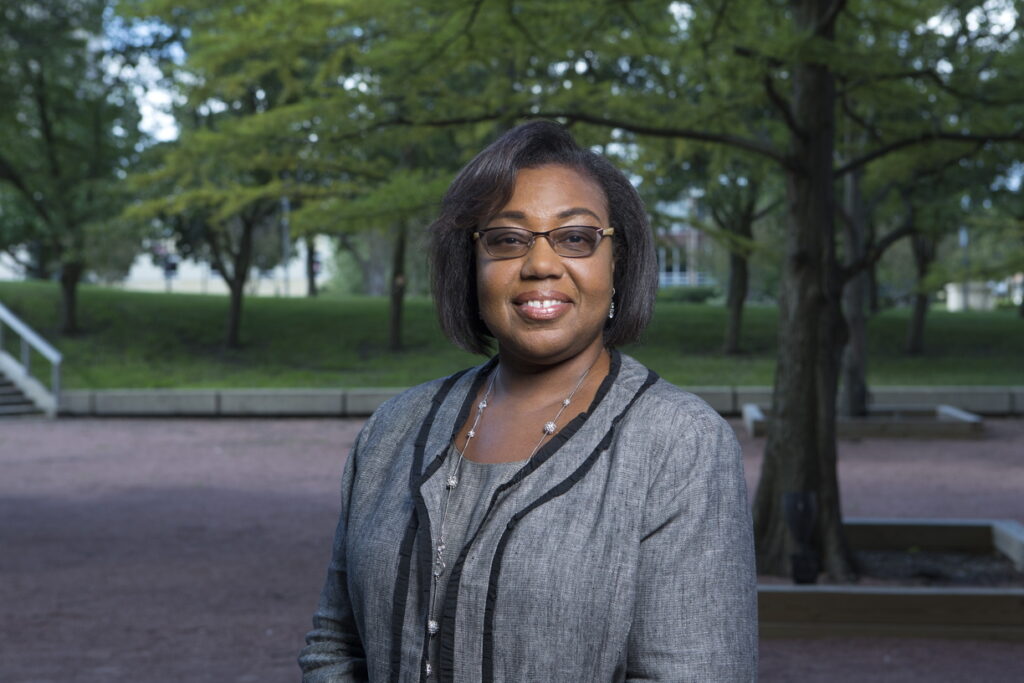 These are words spoken by Martin Luther King Jr. more than five decades ago. And, as we have seen in recent weeks, the same rings true today as hundreds of thousands of people across the globe take a stand against racist systems that disproportionately impact Black and Brown communities.
I write this letter with a full heart after seeing the brutal murder of George Floyd, Rayshard Brooks, Breonna Taylor, Philando Castile, Walter Scott, Eric Garner, Tamir Rice and so many others whose lives have been unnecessarily cut short. It has taken me some time to put my feelings into words. I must admit, my heart carries the weight of repeatedly seeing Black men, women, and children killed at the hands of police officers. My heart is troubled because year after year I see those same officers escape accountability as they are protected by a badge and a U.S. justice system that continues to promote structural and systemic inequities.
I am the proud daughter, sister, wife, mom, aunt, cousin, and friend to Black men and women who love me, and more importantly, taught me how to love despite generations of systemic racism and the fear instilled in Blacks. It is through this lens that I take this moment of vulnerability to give voice to what I am feeling.
I have a young Black son. He is smart and curious and handsome. Strangers admire his quick wit. He is cute. My heart pumps with a love that I can't describe for that young child. My entire being aches at the thought that one day, in the eyes of an unjust society, he will transition from being seen as a cute young child to a young Black man who poses a threat. One day, he may be a target. That hurts me to my core not just for my son, but for my husband, nephews, father, brother, cousins, colleagues, students and friends who face that same unfortunate reality.
To each of you who carry the weight of racial injustice, I want you to know you are not alone. I carry it too. But your resilience, creativity, determination, and passion embody what it means to be a Huskie. You come to NIU laser focused on finding the path to changing your life, your community, and the world. The future is yours to create. Don't give up the fight! I remind myself of these same words each day. Stay focused on reaching your career goals and obtaining a college degree. It is one of the most meaningful indicators of social upward mobility and continues to be a substantially important tool of liberation. I am a living witness of this.
These last few weeks have been challenging but I can assure you that, here at NIU, our faculty, staff, and students want to be on the right side of justice. For all of you who have stood and marched in the name of justice, we see you and we are deeply grateful for your support. As MLK Jr.'s words suggest, we are rising up in mass and will rise out of this movement stronger.
President Freeman is calling on the entire campus community to reflect on what we value as Huskies, and as human beings, to make positive change. At NIU, we have had conversations about how our identities intersect and how our differences can be used to build a wholistic community. We have made significant strides and I am proud of the work that has been done. But we are not where we need to be. There are still very hard realities that we need to face – from distributing funds more equally to student organizations to recruiting more faculty and staff of color. I commit to you that ADEI will work with NIU's senior leaders to take a long, hard look at areas where we need to improve. We will be honest and we will come up with plans that build better relationships.
But we can't do it alone. We need all of you to join us as we dismantle systems and build an anti-racist community where everyone can thrive. Things will look differently at NIU going forward. I will share more specific details with you in the coming weeks.
Stay strong. Enjoy your summer and remember, we are Huskies! And, Huskies. Never. Quit!
Forward Together,
Vernese Edghill-Walden
Vice President for Diversity, Equity and Inclusion
Chief Diversity Officer
Interim Chief Human Resource Officer