The NIU Philharmonic will feature winners of the most recent Concerto Competition in concert, Wednesday, February 20 at 8 p.m. in Boutell Memorial Concert Hall in the Music Building on NIU's main campus.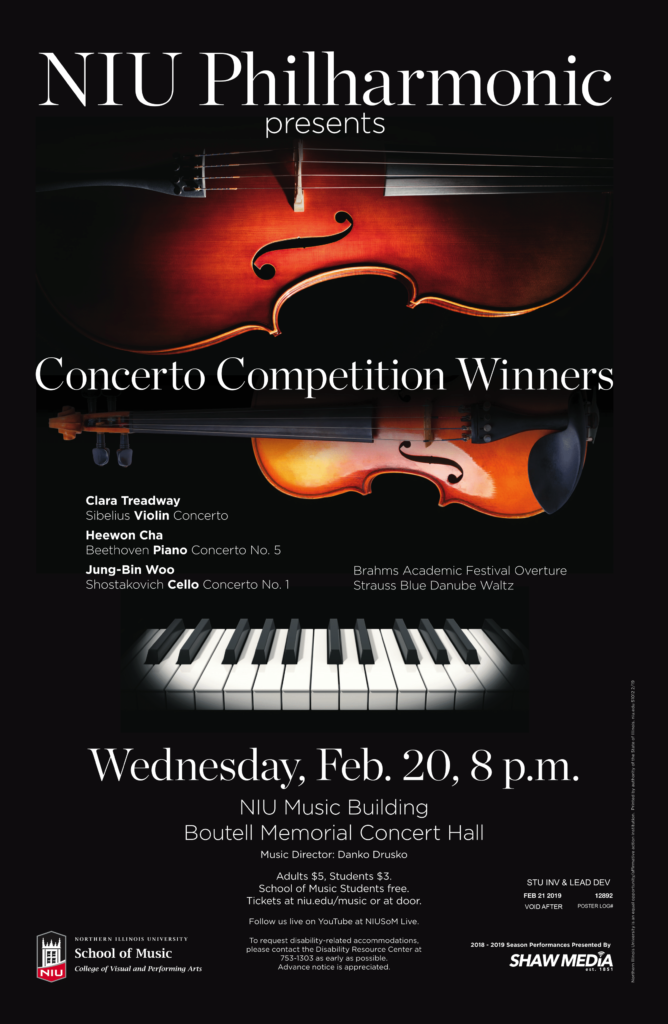 The following concerto winners will be playing with the Philharmonic, under the direction of Danko Drusko:
Clara Treadway, Sibelius Violin Concerto
Heewon Cha, Beethoven Piano Concerto No. 5
Jung-Bin Woo, Shostakovich Cello Concerto No. 1
The Philharmonic will also perform Brahms Academic Festival Overture and Strauss Blue Danube Waltz.
Tickets are available online or at the door and are $5 for adults, $3 for students.