The Northern Illinois University Master's in Fine Arts Thesis Exhibition "Nitty-Gritty" is being held Wednesday, March 28 through Saturday, April 21 at ARC Gallery, 2156 North Damen Ave. in Chicago.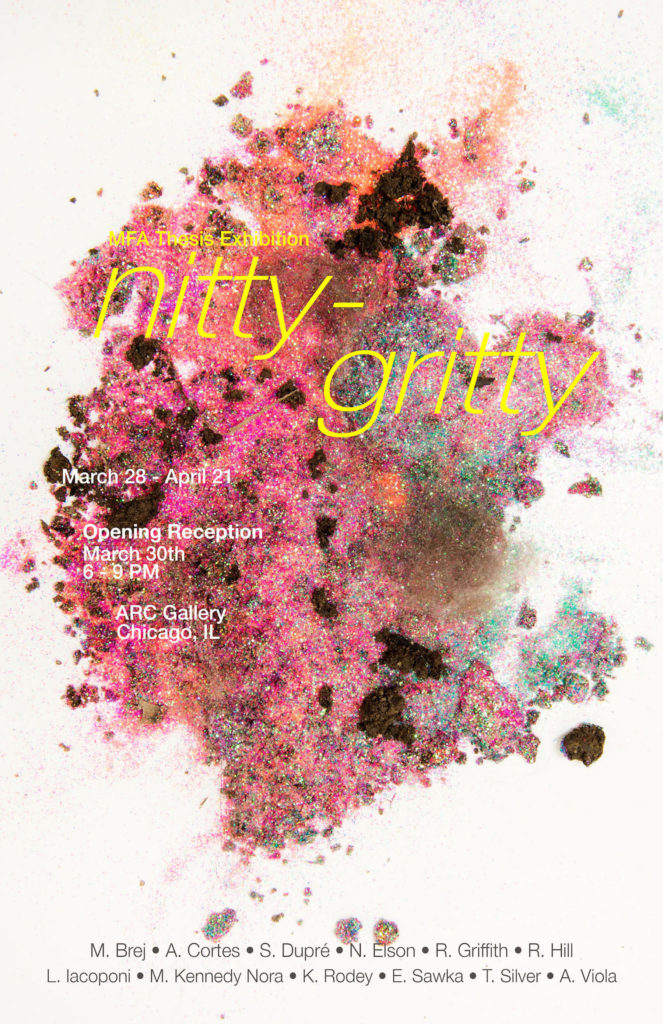 The "Nitty Gritty" opening reception is Friday, March 30 from 6 to 9 p.m.
The exhibition includes works by MFA students:
M. Brej
A. Cortes
S. Dupré
N. Elson
R. Griffith
R. Hill
L. Iacoponi
M. Kennedy Nora
K. Rodey
E. Sawka
T. Silver
A. Viola
All are welcome to attend the opening reception or to stop by during daily gallery hours which are: Wednesday – Saturday noon to 6 p.m., Sunday noon to 4 p.m.