Artifacts
The alumni newsletter of the Northern Illinois University School of Art and Design
Welcome back to Artifacts!
"A few years have passed since you last received an issue of Artifacts. I am happy to bring Artifacts back and simultaneously bring you up to speed on this fall's Jack Arends Hall 50th Anniversary Celebration."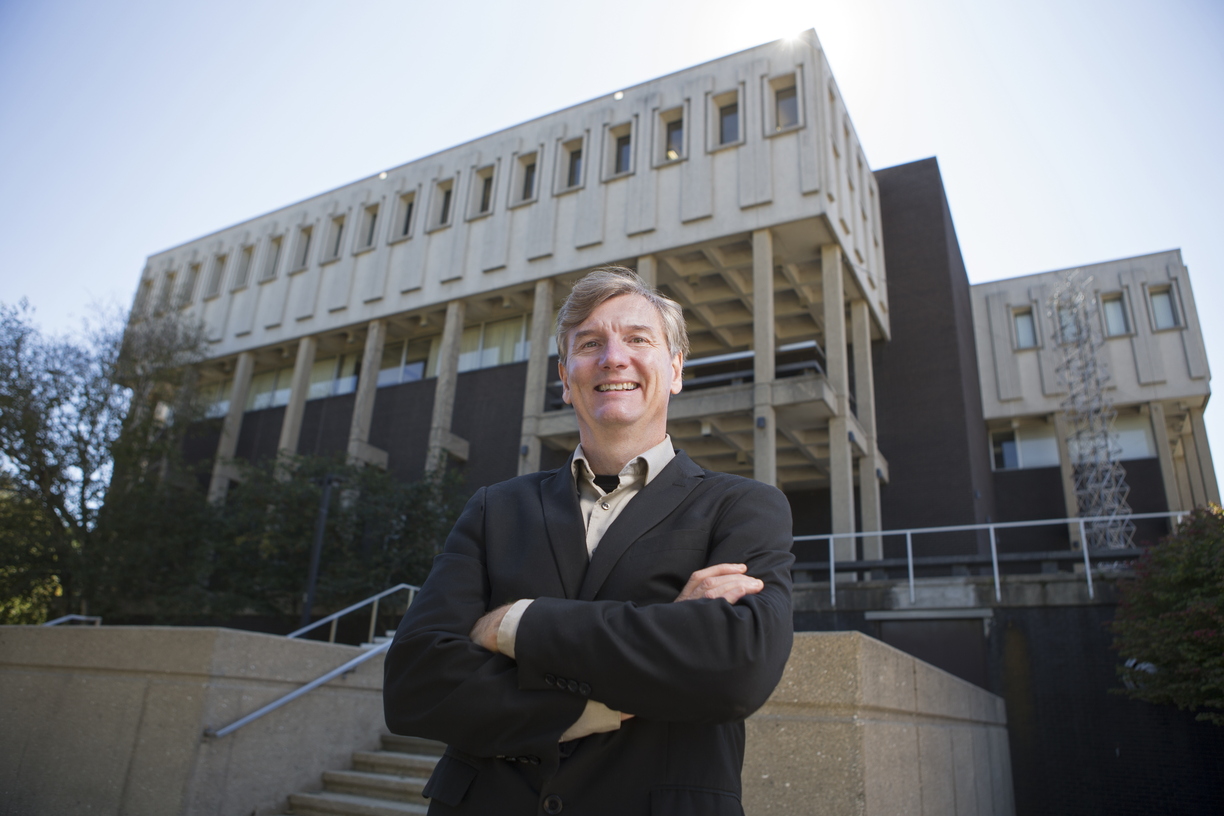 The NIU School of Art and Design is celebrating 50 years in the Art Building – Join us for these events!
NIU Art Museum August 28 – October 19 "SWEET, Golden and Delicious…"Faculty-select and Museum-certified" 
NIU Studio and Design Alumni Artists
" NIU School of Art and Design Alumni Invitational Exhibition
School of Art Galleries September 5 – October 19 "Golden" Jack Arends Hall 50th Anniversary Juried Alumni Show
August 24 – October 19 All-Alumni Open Exhibit
Also coming this fall to Jack Arends Hall:
Visiting Artist Series featuring art teachers and NIU Art Alumni
Elizabeth Allen Scholars in Art History Series

Freida High Wasikhongo Tesfagiorgis-- in her own words
"Moving between NIU and Chicago, a new world opened up to me through my educational, political, cultural, and social experiences on campus and in Chicago."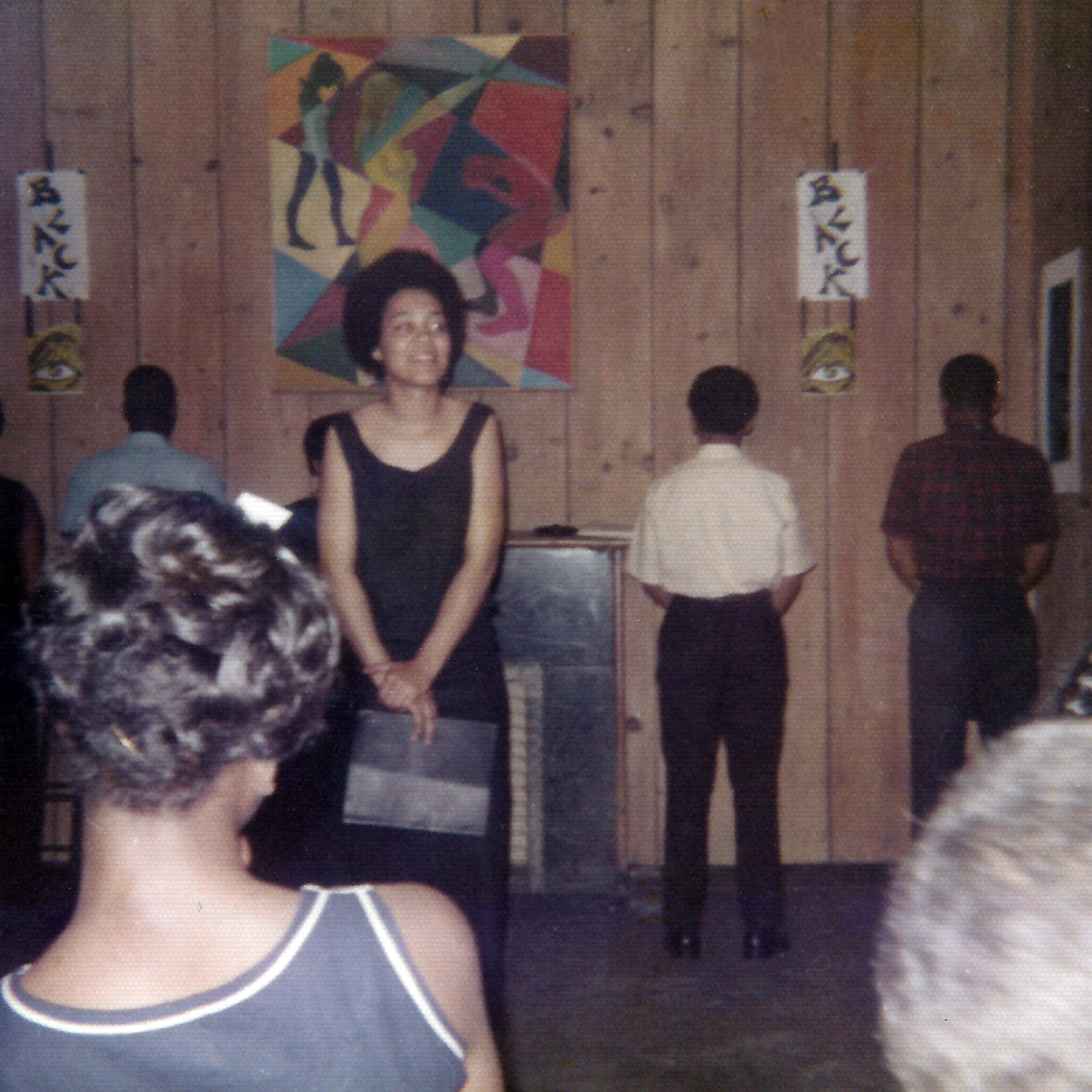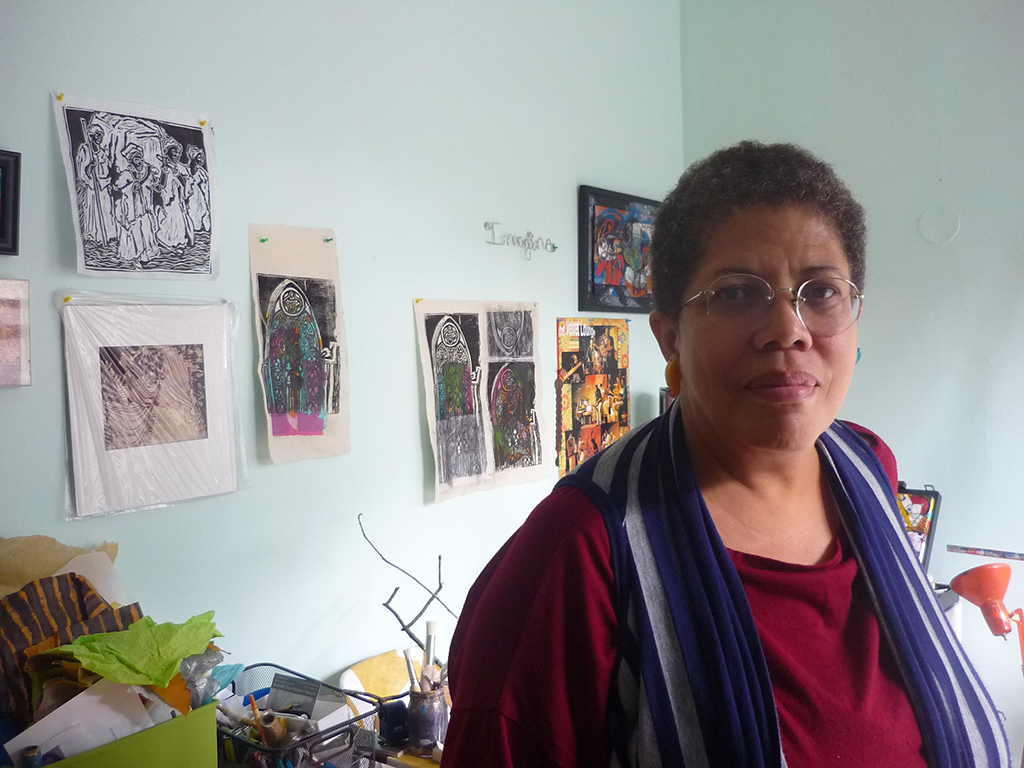 Arlene Turner-Crawford - in her own words
"The Black Arts Movement became the cultural arm of the Black Power Movement, and the catalyst for cultural institution building.  It galvanized Black: writers, artists, playwrights, musicians, choreographers and dancers to create change, self-define our aesthetic, our history and our journey in America."
For Dana Arnett, failure turned out to be the best teacher
"The biggest lesson I learned at Northern was the lesson of failure and how much more you learn when you don't succeed. How do you apply that to overcome obstacles and become successful?"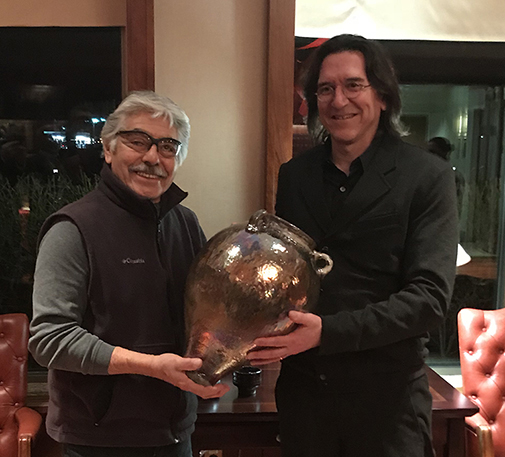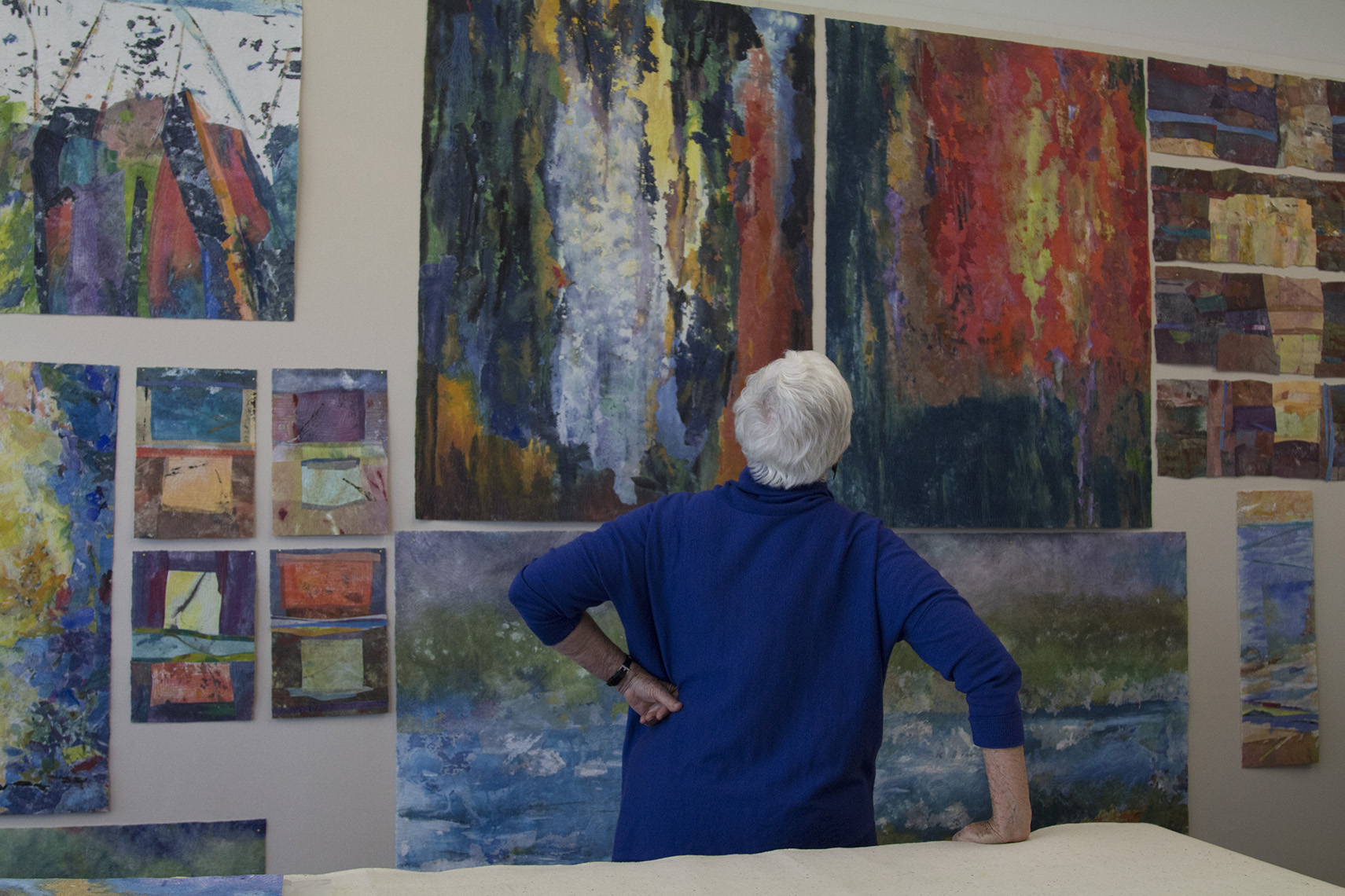 Barbara Smith - "It started with a dream"
"All of a sudden I felt I must try this. I've got to see how I make sky, how do I make water, how do I make nature, how do I make marshlands, and, have them be believable, but not be totally realistic?"
Ari Norris, Studio Art - Sculpture major
"Sculpture is the most diverse major in fine arts. It develops your ability to work three dimensionally."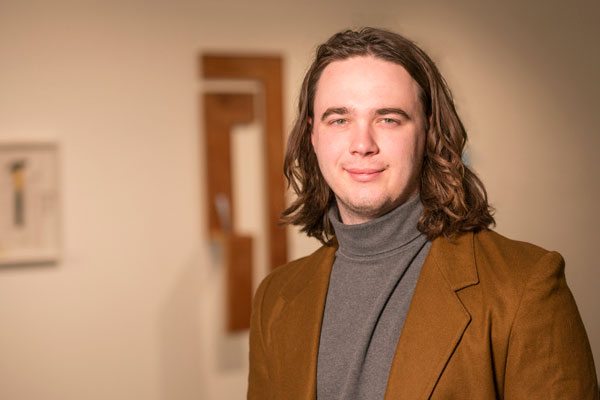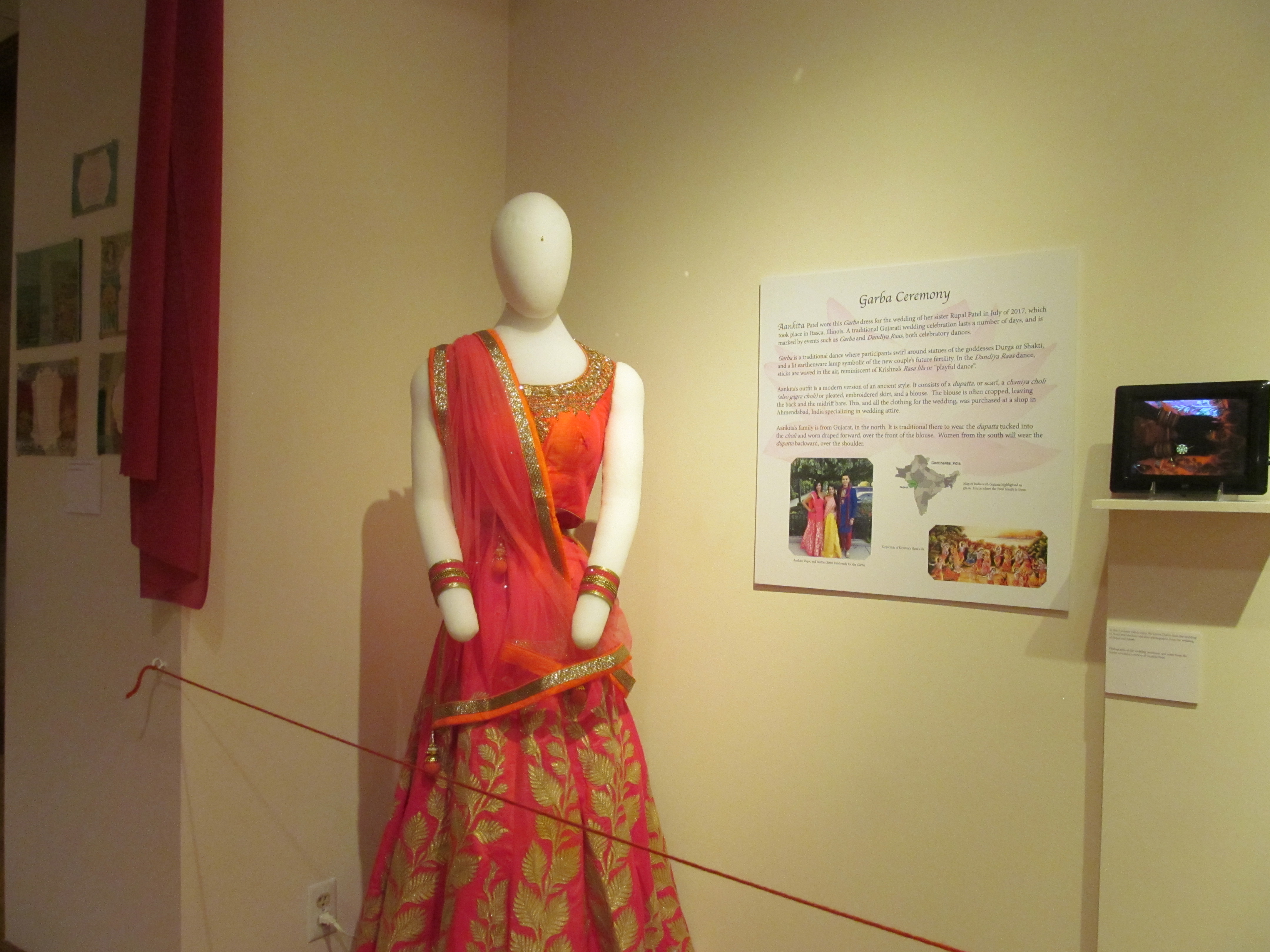 Across Space and Time: Cultural Perseverance of Indian Heritage
Through a lively visual experience, Across Space and Time: Cultural Perseverance of Indian Heritage served the campus and local community by teaching and promoting understanding of Indian cultural practices, as they have come down through the centuries and been adapted to life in North America.
The NIU Art Museum has issued a call for entries for a pair of upcoming shows.
After reading the exhibition details and theme, if you are interested in answering a curated exhibition's Call for Entry please complete an online application now or see the mailing instructions in the official call for entry form.
Transparent Factors (in Form and Content)
This exhibition will examine the spectrum of interpretation of the word "transparency"; from the literal to the figurative. Artists who explore both the visual phenomenon of transparency and the concept of "transparency" in content, be that process, funding, idea or material. Artwork may also deal with the opposite of transparency and examine opacity and/or translucency as a means of more keenly exploring the nature of transparency. Glass, water and veils as well as public meetings and inclusivity all play a role here. The exhibition will be complemented by a display and symposium of Asian reverse glass works which take full advantage of the "magic" of transparency.
Deadline: July 31, 2018
View the full Transparency Call for Entry (PDF)

Data: BIG/-driven/Visualized…
This compendium of program and display delves into the array of manner in which data surrounds us, impacts us and is interpreted. From the enormous amount of bytes of information constantly being produced, collected and analyzed; to the notion that decisions are made objectively when based on data; to the nuanced means of making numerical information comprehensible and compelling through graphic and physical representation, BIG/-driven/Visualized… explores the data in our lives.
Deadline: October 1, 2018
View the full Data Call for Entry (PDF)

College of Visual and Performing Arts
College of Visual and Performing Arts